Top 7 Ways to Recover Hacked Hotmail Account
Hotmail used to be a standalone email service until it joined hands with Microsoft's Outlook years ago. Millions of Hotmail accounts have been compromised over the years. Most users were locked out of their accounts, and if that happened to you, the implications could be severe. Scammers have also been reported sending bogus messages from hijacked accounts to trick unsuspecting contacts into taking particular activities, according to Hotmail. Every day, scammers and cyber thieves break into email accounts. It isn't a brand-new tale in the cyber world. Learning how to prevent these unscrupulous actors from gaining access to your accounts and obtaining your personal and/or financial information is the challenging part. An explanation of How can one know if the Hotmail Account is hacked, what circumstances lead to hacking, and how one can recover when his Hotmail account is hacked is given below. 
How Do You Know If Your Hotmail Account Has Been Hacked?
Many online businesses, including Facebook, Instagram, Amazon, PlayStation, Steam, Roblox, and others, have strong security safeguards in place to prevent scammers from gaining unauthorized access to your accounts. Even these security safeguards, however, are not always sufficient.
Fortunately, you may notice several unexpected activities and indicators that your Hotmail account has been compromised. These are the following:
You cannot log in to your account,
There appear to be some emails that have gone missing.
Strange messages have appeared on your social media pages,
Inexplicable sent-messages folder.
Almost every part of a person's life is contained in their email accounts. Email accounts retain a plethora of information, including credit card numbers, social security numbers, and other financial data. As a result, a hacked email account can cause far more harm to your personal and financial life.
Circumstances that Lead to Possible Hacking
Your computer is most likely to be hacked in one of the following four cases:
If your passwords are vulnerable and easy to guess.
If you received a game, film, song, or attachment that contained harmful scripts or data.
If you don't have the most up-to-date security software installed on your computer.
If you clicked on a malicious link in an email, an instant message, a social networking site, or a website.
Ways to Recover a Hacked Hotmail Account
Fortunately, there are a number of measures you can take to reclaim full control of your hacked Hotmail account and secure it from future attacks. Here are some key methods to consider:
Check (and update) the Security on Your Device
The majority of passwords are collected by hackers using malware that has been installed on your computer (or mobile phone if you have a smartphone). Make sure your anti-virus and anti-malware products are up to date, regardless of the operating system you use. Select the option to update your computer automatically when new security updates become available. Run an end-to-end scan of your machine if you're already running an antivirus program. Check to see if all operating system updates have been installed as well. Type '(your operating system's name) and updates' into your search engine to locate them. Set your computer to automatically update so that you are protected against new attacks as soon as feasible.
Modify Your Credentials
Changing your passwords is frequently the first meaningful step in regaining control of your account. It is also the easiest one. You may need to supply more information to your service provider to prove that you are the genuine owner of the account. Hackers frequently leave the credentials alone in order to avoid detection by the user. The first thing you should do if you see unusual activity on your email is to change your password. Here's how to go about it:
Go to your Hotmail account and Sign in. If you can still log in, change your password as soon as possible.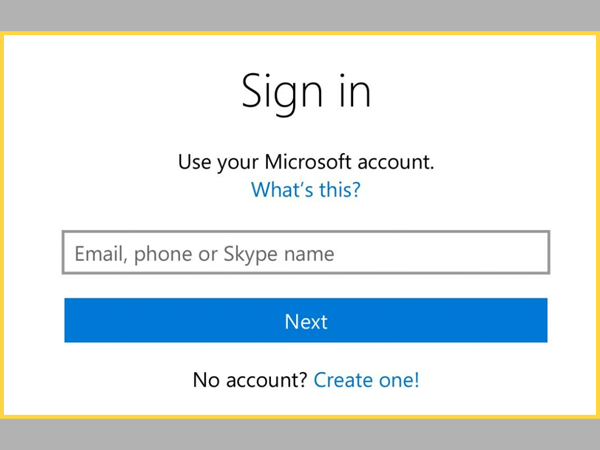 To access the settings page, click the Gear symbol. It's on the right side of your account name.
Choose "More Mail Settings" from the drop-down menu. You'll see it if you scroll past the color swatches.
Access the language menu by selecting "Account Details."
Under "Password and security info," select "Change Password."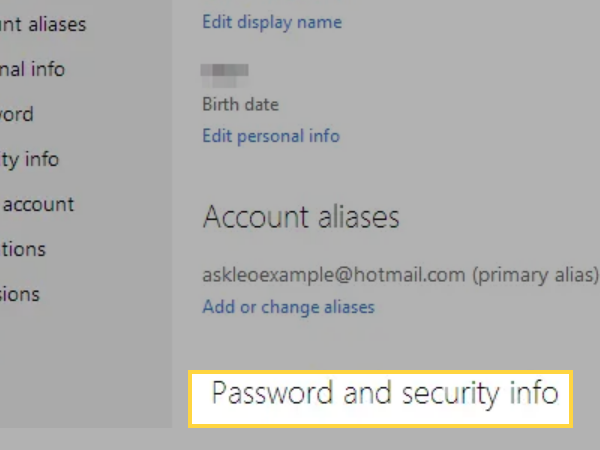 In the text fields that appear, type your current password and your new password. Save the file. To ensure that there are no typos, the new password must be entered twice. Any password must be at least eight characters long. To make your new password extremely secure, include a few capital letters, digits, and symbols.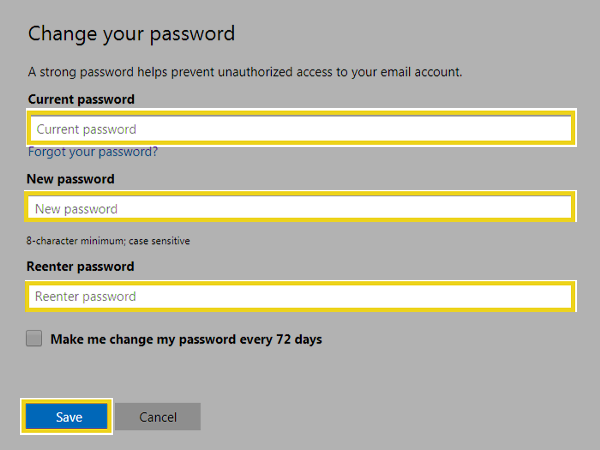 Re-login with your new credentials and double-check the changes you've made.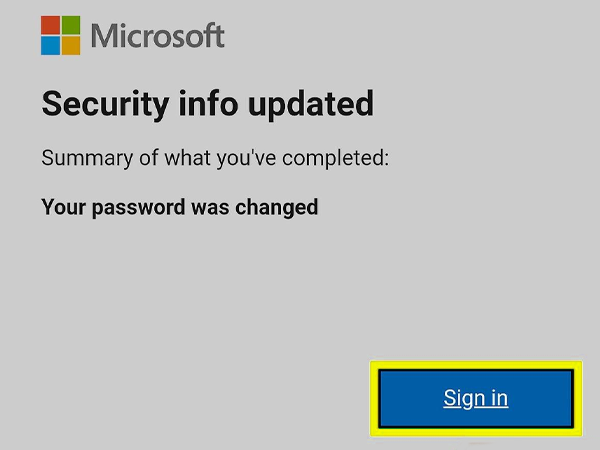 Make Your Contacts Aware
It's also critical that all of your email contacts are made aware that your account has been hacked, so they don't fall prey to any potential email-based frauds. Send an email to your contacts informing them that you have been hacked. Even if the subject is strange, you are more likely to open and click on links in an email that comes from someone you know. Help stop the infection from spreading by telling folks on your contact list not to click on any links in any email you send that doesn't appear appropriate.
Keep an Eye Out for Warning Signs of Trouble
Hackers frequently make changes to your account after you regain control of it, allowing them to access it again. Take the following precautions to avoid future breaches:
Check your account settings for any changes to email signatures or auto-forwarded email settings, as well as any unfamiliar account URLs.
Examine your phone, computer, or tablet for any indicators of computer viruses. Device sluggishness, unusual pop-up windows, or unfamiliar applications on your device are examples of these. Before you download any program, game, app, or video, be sure it's authentic. In 2017, Webroot discovered that 32 percent of the millions of new or updated mobile apps it evaluated were harmful. Assume malware if the content is pirated, free, or arrives at you anonymously. Only download stuff that has received positive feedback from reputable sources.
Make Sure You're Prepared for the Future
Finally, you can take a few basic steps to reduce the chances of your email account being hacked again. Here's what you should do:
Keep yourself up to date on a regular basis. Check to see if your apps, browser, operating system, and software are all up to date. Patches to remedy security weaknesses that hackers can exploit are frequently included in newer versions. You should also delete any programs you don't use or those that aren't being updated by their developers regularly.
Install anti-virus software. Purchase and install security software from a reliable supplier on all of your gadgets. If you already have security software, make sure it's up to date and conduct a scan for malware, spyware, and other threats.
Your Security Questions Should be Changed
By guessing the answers to security questions, the hacker may have gained access to your account. If you don't alter these questions and answers, they could hijack your account again. Avoid queries with easy-to-guess or-to-find answers on the internet. Choose "What is your mother's middle name?" instead of "What is your mother's first, middle, and last name?" if your mother uses her first, middle, and last names on social media.
Turn on Two-factor Authentication
This supplementary security feature, also known as multifactor authentication, often requires you to input your login and password, as well as a temporary passcode, to gain access to an account. Each time you try to log in, the service provider may send you a one-time passcode to your phone. A hacker will be considerably less likely to acquire access to an account that has two-step verification enabled if you don't have your phone with you.
Now that you know what to do if your email account gets hacked, you can devise a strategy in case you ever receive the dreaded "you've been hacked" message from a pal. This will help you to rapidly reclaim your account and your peace of mind.
Share