10 Marketing Strategies That Generate Leads and Conversions
Businesses nowadays are doing all they can to gather new interest in a business. Lead generation is a strategy of marketing that helps acquire more customers or clients for the company.
The result? Growth in sales and revenue for the business – music to the ears of any investors or stakeholders.
While every effort needs to be made to retain existing customers, there are many great benefits to leveraging the power that lead generation brings. However, generating those leads can be a lot more challenging than first thought.
Ruler Analytics uncovered 37% of marketers found generating high-quality leads was one of the biggest challenges in marketing. Gaining leads can be rewarding when they come through but getting them through the door is hard work.
In this article, you'll discover the marketing strategies that you or your team need to help deliver high-quality leads that have the potential to convert to paying customers.
What is Lead Generation?
In an ideal world, a business puts out a new product or service on the market, and a stampede of leads comes running, waving their cash in the air. That's the dream, right? Well, just like stubbing your toe, the reality is painful for many marketers.
Lead generation is the process of garnering interest in the business from potential customers. It's the first step into the buyer's funnel that many find themselves doing when interacting with a business for the first time.
A lead is considered to be anyone that's shown an interest in the product or service offered by a company but has yet to buy.
The Importance of a Lead's Journey to Conversion
How is lead generation important for conversion? Well, for many marketers the quality of lead generation acquired, improves the chances of these same leads converting.
Before a sale is made, a marketing team needs to work hard to guide those prospective leads down the funnel. Some are a little more hesitant to shimmy down that funnel than others.
A smooth lead journey can help quicken the process of conversion, as well as contribute to more successful lead conversions. Part of that lead's journey is heavily reliant on the user experience they have, whether it's navigating through a website or interacting with a customer support service.
There are four stages within the lead's journey that are worth highlighting. By targeting these stages, the marketers responsible for conversion will have much more success.
Attract – Encouraging lead generation through various activities
Interact – Conversing with those leads to pique their interest
Engage – Browsing the products and services available
Convert – Lead becomes a customer by making a purchase
Each stage is helpful to move them onto the next in quick succession. That initial attraction is going to help capture that engagement long enough for them to browse the products or services and make a purchase.
However the quality provided and methods used during these stages, all influence the chances of the lead converting.
10 Marketing Strategies to Help Generate Leads and Conversions
Every business finds its success at different stages of its growth. A business itself is rarely successful overnight. However, a good marketing strategy can have great success if done correctly.
While marketing will forever grow and evolve, here are ten marketing strategies you can do now to help generate leads and conversions
Do Market Research and Understand the Brand's Perception.
In order to get people interested in buying, they first need to be the right type of people for the business. Failure to do market research is a devastating mistake that could result in a lot of marketing budget being lost.
With more than 40% of marketers using consumer research to drive decisions, it can be helpful to conduct it prior to any marketing efforts being made.
A good way to help with building up data is by understanding brand perception. What influence does the brand already have on the market? A brand perception survey template is easy enough to tweak and tailor, to then send out to target audiences.
The results gathered from these surveys can be extremely helpful to understand how much marketing needs to be done to entice leads.
Create Enticing CTAs.
CTAs or call-to-actions are a great way of pulling leads further down the sales funnel. Typically, a CTA is a request for prospective customers to sign up for a newsletter or to make an inquiry via an online form.
It's worthwhile offering an assortment of CTA-style copy that can be spread across multiple channels including the company website and social media.
Use Email Design Alternatives to Leadpages.
Email marketing has proven to be one of the best methods for marketers to use in this day and age. With 89% of marketers using emails as the primary channel for generating leads, it makes sense to dedicate some of your marketing strategies to email distribution.
There are many alternatives to Leadpages that may be more effective when it comes to capturing the attention of potential leads. With Flodesk for example, the average person can create visually stunning designs for email marketing.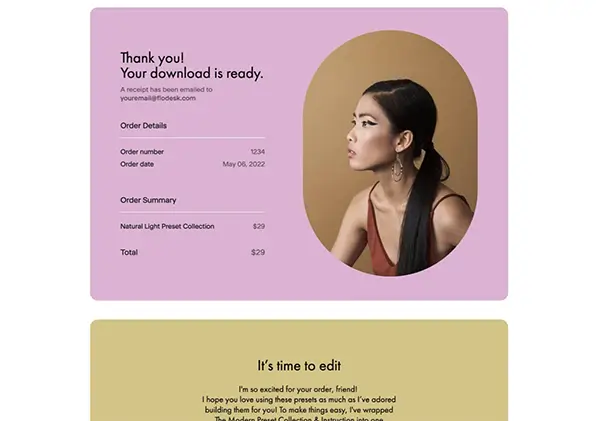 With emails being accessible for most, it's a great way to connect and establish that relationship with a lead.
Identify Pinch Points for Leads within the Funnel.
As with any decision-making, there's often a lot of back and forth that goes on. For a potential customer, there is an internal battle going on to justify spending the money. For some, it is influenced by what they see and how convinced they are to part with their cash.
With that in mind, it's good to monitor and track a lead's journey to see where they're getting stuck. It may come to fruition that more information is needed for some leads and others, a simple case of following up on an inquiry.
Distribute High-quality Content with Omnichannel Marketing.
Leads aren't just found in one place. Chances are, there are prospective leads littered all over the place. As a marketer, it's important to think about omnichannel marketing and how that might help to expand your reach as a business.
Not only that, but the content being distributed needs to be the best quality content. It needs to be informative, provides a compelling CTA, and encourage a lead to convert.
Being on multiple platforms, it's more likely to widen the pool of lead potential.
Jump on Marketing Trends to Maintain Relevancy.
Marketing trends can come and go, especially with social habits and the internet being two key influences to this. However, jumping on marketing trends can prove quite useful.
From the recent hype of Tiktok as a relatively new social media platform to the growing interest in the metaverse. There are plenty of opportunities for marketers to take advantage of to keep the brand relevant to new leads who are discovering the business for the first time.
Incorporate Chatbots with Rich Knowledge Bases.
To help usher leads along the sales funnel, it's helpful to work alongside the digital team to incorporate chatbots into the company site.
If used, chatbots have been found to increase engagement by up to 90% and sales by 67%. Those are healthy-looking percentages that make chatbots a worthwhile investment.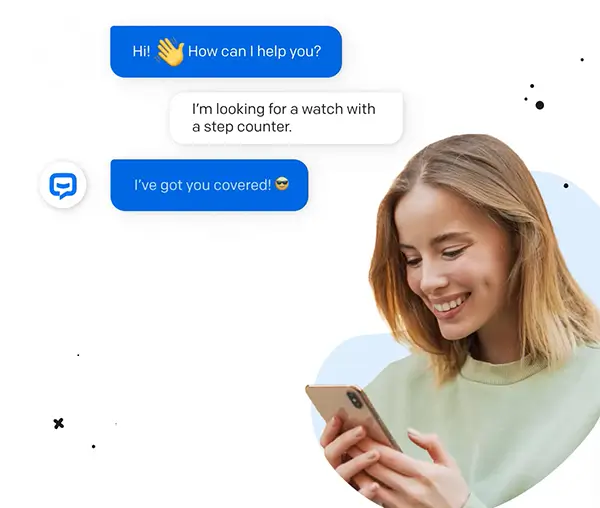 Even better, chatbots that are fed from rich and detailed knowledge bases, are likely to help with more conversions outside of working hours too. That means marketers can be succeeding in their job while sleeping soundly.
Offer Freebies to Generate Curiosity.
Freebies get a lot of interest. We're all a sucker for a good freebie, whatever it is. Many a conference where free tote bags and branded pens are handed out are often swept up by attendees.
The same is said for selling products or services online. Offer freebies in abundance where possible to intrigue new leads. These freebies could be:
New customer discounts
E-books and digital literature
Free products or services
Free trials
Use Urgency in Copy Created to Instill Panic.
Copy creation needs to be thought out carefully. Words have meaning but they can also trigger emotional responses. Using urgency in copy, for example, can be a good way to instill some panic or a fear of missing out on something.
While it won't work for every occasion or every lead coming across it, it'll work for those who tend to be easily swayed by convincing sales copy.
Focus on Quality Over Quantity.
With lead generation, it's important to focus on quality, not quantity. A marketer could use marketing efforts that bring in 1,000s of leads. However, they may be leads that don't even match the buyer persona.
Focusing on bringing in only the best and most relevant leads is going to mean both effort and money are being well spent.
Incorporate Marketing Strategies That Entice More Leads for 2023
With the beginning of a new year, marketers need to look at reinventing the wheel where current marketing strategies are having little impact.
Find what works for the business so that more leads can be acquired and converted in 2023 and beyond.
---
Share