How to Implement Email Marketing in HR and Recruitment
For any business, recruitment is an influential part of its success. The quality of employees, their knowledge, and their skillset all contribute to how fruitful the company performs across the workforce.
When a member of the workforce leaves, it's important to select the right candidate. The wrong hire could end up wasting resources and requiring the process to start all over again.
Those within HR benefit from the services of the marketing department in order to help reach and engage with the right pool of candidates. Ideally, you should be getting 3-5 great candidates applying, rather than one hundred or so average applicants.
How does email marketing prove successful in both HR and recruitment? Not only is recruitment important but how a human resources team interacts with the workforce through email marketing is essential too.
In this guide, you'll learn the importance of a top-tier HR department and how a partnership between HR and marketing is beneficial. With the knowledge and performance quality marketing provides, HR departments are able to leverage it in their favor. There's nothing more productive than a talented, engaged, and happy workforce.
The Importance of an Illustrious HR Department
What makes an HR department so paramount to a business? Well, without it, operations within the business quickly fall apart. When it comes to compliance and adhering to the duty of care businesses have for their staff, HR is the one to turn to.
Hiring and Training New Hires
For any new hires, an HR manager or assistant is often looped in to help when it comes to recruitment. Not only that but they may have some degree of responsibility for training employees.
Ensuring Safety and Happiness in the Workplace
Keeping your employees safe and happy are two traits that any business wants to maintain. A lack of happiness can lead to a drop in productivity and a rise in turnovers. Poor safety management could cause any number of legal troubles to come a company's way.
Managing Company Risk
As part of the workforce, the HR department has a responsibility to help manage company risk. By remaining compliant and doing everything legally by the book, they ensure both new recruits are hired correctly and existing employees are looked after.
Paying Employees and Negotiating Benefits
When it comes to treating employees fairly, it's important that employees are paid correctly and that they're given any relevant bonuses or pay rises accordingly to performance.
Not only that but when it comes to a company benefits package, it's important that an HR department informs the employee about these benefits and any changes made to them.
Benefits of a Partnership Between Human Relations and Marketing
Modern marketing has become a lot more effective in many ways for departments across the entirety of the workforce. Social media has become much more prominent when it comes to recruitment. With 73% of 18-34-year-olds finding their last job through social media, according to Sprout Social, digital marketing has become more influential than ever.
There are many benefits that a partnership between human relations and marketing brings. These include:
Enhances communications internally and externally for the brand
Promotes organizational culture
Outsiders get an insight into the company's dynamic
Optimize brand messaging
Improves a seamless and efficient onboarding process
The relationship between marketing departments and HR is crucial for more than just recruitment. It is important in creating cohesive branding, as well as engaging content.
How to Implement Email Marketing in HR and Recruitment
To improve HR and recruitment within your business, how can email marketing be leveraged? Here are several ways to help implement email marketing so that your company's HR department thrives in the recruitment and management of its workforce.
Utilize the Right Software for Scheduling Interviews.
To help ensure success when it comes to the interview stages of recruitment, utilizing the right email marketing software is important.
There are lots of great applications for scheduling interviews, which is useful for contributing to candidate experience.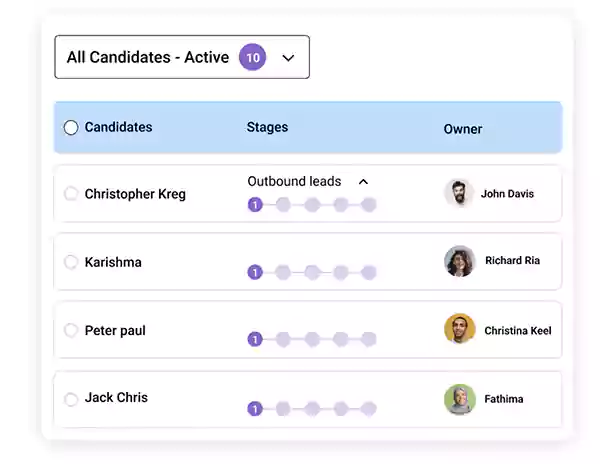 Scheduling software is helpful for HR to keep tabs on who is being considered for the role and how they're performing. From where it is they were sourced from, i.e via social media or job advertisements to how well they match the job criteria.
Focus on Building Your Business Mailing List.
In order to attract the right candidates to your business, a mailing list is just as important for HR as it is for marketing. There may be leads who sign up for the business mailing list simply because they're interested in what the company offers.
Building an email list isn't easy but there are some helpful tips that make it grow a lot faster. Think about offering benefits for subscribing, whether that's free resources or discounts on products and services. Utilize social media for pushing the promotion of the mailing list. Every social media profile has the opportunity to promote links, so it's worth using for this benefit.
Recognize Who Your Target is and Where to Find Them.
To attract more candidates through email marketing, it's important to recognize who your target market is and where to find them. With job advertising boards, there may be specific niche ones that are more appropriate for what you're after.
When it comes to email marketing, take a look at what type of employee you're after and whether or not they'd be browsing on certain platforms or via your website for example.
Subscribers are after quality content and for recruitment, they may find it beneficial to subscribe, rather than just check the jobs page on the site every other day. After all, the latter is more time-consuming, and having an email that lands in their inbox to notify them of a job listing is less hassle.
Create Personalized Content to Improve Engagement.
In order to help improve engagement levels, it's important to focus on providing personalized content. It's been proven by a number of surveys that users tend to be more engaged with personalized emails than with the standard send-to-all approach.
According to one survey, it was found that 50% of companies say they increase customer engagement through email personalization. Making them relevant to the user is important when you've got a recruitment drive in the works.
Try using their name, whether it be a surname for a slightly more formal approach or their first name. This is where segmentation in email marketing comes in handy, especially when separating those who may show a vested interest in job openings for the business.
Look at the previous behaviors of the user, as this may provide some useful information for those who are looking to target a certain group.
Assess and Monitor Your Email Marketing.
Even with HR and recruitment marketing through emails, it's necessary to keep tabs on click rates and open rates.
As a marketing team coming together with HR, you may think you've got the right formula to attract more users as candidates for jobs. However, this may be further from the truth once the email campaigns have been monitored for updates.
Incorporate CTAs for Career Opportunities.
On your company website, you're likely to have a jobs page, which showcases all of the available jobs that the business has. However, an HR department could utilize email marketing to add CTA buttons to the emails for career opportunities.
If that CTA appears on almost every email sent out by the marketing team, that potential reach suddenly becomes a lot greater. Add a CTA button and you make it easier for any email subscriber to simply press it and find themselves on the vacancy page.
Tips to Further Improve Employee Happiness in the Workplace
Acquiring staff is one effort but retaining them in your business proves to be even more challenging. While email marketing helps with recruiting new candidates, it is also used to help keep the existing staff members happy. A few ways to do this could be:
Show Appreciation in Company Newsletters
You may find that creating a separate newsletter dedicated to HR news is helpful for candidates, both new and old. This may be a great opportunity to share the career highlights of staff within the workplace and to shine a light on who is performing exceptionally within the workplace.
Not only that but sharing HR-centric emails that may be on the lookout for new recruits could prove relevant to those already within the business. Perhaps they would like a shot at that role? Or maybe they know someone who is perfect for the position?
Invest in Time Spent to Build Relationships Between Colleagues
The relationship between peers is an important one and only benefits from time spent investing in it. That's why it's important that an HR department utilizes the services of a marketing team. Being able to create an HR-led newsletter can keep colleagues connected on a more personal level, which is always good for business.
Implement Email Marketing for Your HR Team in 2023
If you're looking to have more fruitful recruitment drives for 2023, then it's worth looking at email marketing. This marketing opportunity could do wonders for attracting more candidates, as well as aiding employee relationships in the long run.
---
Share