Email or Social Media? How to Choose the Suitable Marketing Strategy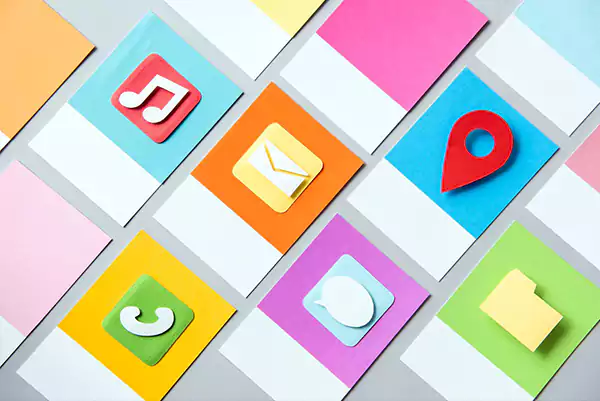 Email and social media can help firms expand their audience and income. Email marketing is excellent for establishing connections with existing consumers, while social networks help create brand awareness with future customers. Choosing a plan will assist you in developing a more successful and tailored business approach. This article offers advice on which is better for your company.
Email Marketing
This strategy involves building a list of subscribers and sending them notifications, promotions, and newsletters. You can educate yourself on various types of newsletters via the source link. It employs email blasts and targeted newsletters. Strategies are usually planned to increase brand exposure.
Email Marketing Benefits
More Conversions
The conversion rate measures how many people interact with your newsletter and buy. Online marketing initiatives often prioritize strong conversion rates. Email marketing is better for cash-flow-boosting firms than social networks since it converts better.
Better ROI
Companies optimize the ROI of the marketing expense. Email marketing has a higher ROI than social media since it converts better. The software can immediately inform you whether a click resulted in a sale, making ROI easy to calculate. Because there are so many network channels, tracking conversions may be tough for marketers.
Consumer Confidence
Marketing campaigns depend on consumer confidence. Consumers may distrust social media businesses, making them less responsive to advertised material. Inbox users have used it longer and are more comfortable assessing its reliability.
User Preferences
Social networks are mostly used for leisure and socializing. The subscribers anticipate advertising stuff. Newsletters can lead to more sales than social networking.
Social Media Marketing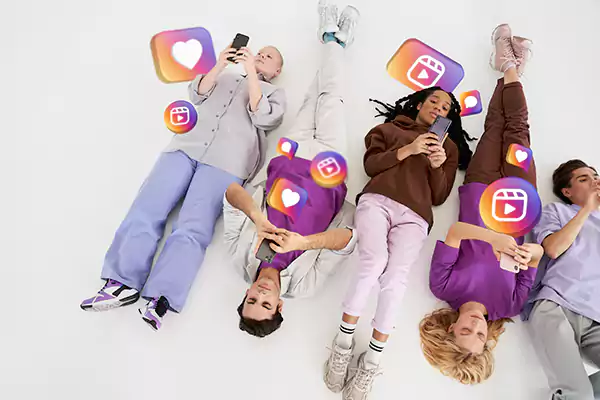 Social networks promote brands to followers and newcomers on key platforms. Companies can buy ads or create high-quality content to get views. Social media postings may drive traffic to corporate websites, promote sales, and engage customers. Facebook, Instagram, and other media help organizations discover consumer emotion and brand recognition by tracking hashtags and mentions.
Social Media Benefits
Talk Time
Email emphasizes consumer involvement but isn't good for beginning discussions. Facebook/Instagram/TikTok administrators can respond to comments and contact users, so they directly engage customers. While email marketing could appear limiting, these human touches may make your company look approachable.
Brand Recognition
Inbox marketers seldom reach new consumers since they collect inbox addresses from existing customers. Social networks help individuals discover new products they may like and assist organizations in increasing brand exposure by reaching new consumers.
Customer Service
Social media may help your firm sell and serve customers. You can demonstrate care to the customers by immediately reacting to favorable and negative comments. Instead of messaging your organization, Facebook/Instagram/TikTok users may want to directly contact you.
One-of-a-kind
Email can't mimic Facebook/Instagram ad engagement statistics. Engagement rate—likes, comments, and shares—can indicate how valuable or interesting your material is. Email marketing makes it tougher to differentiate material and provide quality.
If your company sends a 50% off coupon, you can infer user response was driven by offer value. Creative media content engages because consumers like your brand's presentation.
Email vs. Social Media
Suitable Content
Email and social networks have varying content standards that affect company advertising. The first is confidential and consent-based. While the latter has tougher rules to safeguard users from sensitive content and avoid state law violations.
Most networks prohibit gambling promotion since many states don't allow it.
Whether the breach was intentional or not, a company'sFacebook/Instagram account may be suspended. Email makes content vetting easier and lowers brand risk.
Customization
Text boxes that auto-fill recipient names allow firms to customize newsletters. Personalized messages increase open, click-through, and conversion rates. Companies typically generate Facebook/Instagram postings for a wide audience, making personalization harder.
Repetition
Email and social networks have different rules. Many users post many times a day but consumers can find receiving so many messages daunting. Schedule your marketing content to know when to send promotional information. It helps clients enjoy the proper timetable. Your sales team may be more spontaneous and active across platforms on Facebook/Instagram/TikTok if they use discretion.
Segmentation
A corporation could tailor its strategy to each customer by segmenting its audience.
Email marketing software targets particular accounts instead of the complete subscriber list. Social media marketers study their ideal customers' platforms, rivals, and online communities. They may utilize hashtags or phrases to target potential consumers with advertising algorithms.
Responses
Businesses analyze ad replies to better their strategy. They determine which newsletter or article had the most consumer involvement. Social media marketers analyze likes, comments, and shares, whereas inbox marketers analyze open, click-through, and conversion rates.
Email marketers can better adjust to user behavior. Their software lets them know whether a subscriber clicks on promotional newsletters. A company can then deliver subscribers just the material they desire. Social networks make this detail difficult.
Tips for Picking a Brand-appropriate Sales Strategy
Know Your Audience
Email may outperform social networks, but your audience may not. Your firm may target a younger clientele that values visual content above advertising communications. Research your audience before choosing a sales plan.
If you emphasize social networks, evaluate which platforms and groups your consumers like. Study influencers or rivals who sell to a comparable demographic. Email lets you customize style, layout, and suggested content for subscribers.
Your Strengths
Your company's strengths may influence the strategy you choose. Email may allow you to profit from your company's blog's high-quality content. You may use your sales team's short, entertaining films as your main marketing resource.
Consider Both Methods
Email-social media hybrid works nicely for many firms. Even without paid promotion, your company should have a Facebook/Instagram/TikTok presence. Even if your social media campaign is successful, email is a cost-effective supplement.
Results-based
A successful sales effort requires constant evaluation and planned modifications. Apply what you learn about your audience to future newsletters and post designs. Email may outperform social media marketing in terms of conversions and income. If so, move your resources to embrace the winning approach.
---
Share