Pros and Cons of TikTok for Students
Modern society cannot be imagined without social networks. TikTok is very popular in our time. It is an application designed to allow users to create and share short videos on any topic.
The TikTok social network was created back in 2016 and was originally called Douyin. Its founder is the Chinese company ByteDance. The popularity of Douyin in Asian countries was so impressive that the developers decided to spread the program around the world. In the same year, they changed the name and uploaded TikTok to Google Play and AppStore.
The main functionality of this social network consists in publishing short videos lasting from 15 seconds to 3 minutes. These videos do not disappear after a day, like stories on Instagram and Facebook.
Characteristics of TikTok's Main Audience
Today, the application is used by more than 500 million people around the world. The main contingent of the service is young people aged 10 to 19, which means constant change and the creation of new challenges and trends.
Despite the tight academic schedule, students are among those who actively use the application. Having enlisted the support of a reliable IB IA writer, everyone can find time to reveal their own individuality, communicate with friends, and make new acquaintances on TikTok. However, what are the advantages and disadvantages of TikTok for students? Learn more about it below.
Main Features of TikTok
One of the main strengths of TikTok is its sophisticated algorithm that quickly determines the tastes and preferences of users based on how they interact with the app. The service allows users to create trends and participate in challenges and flash mobs. Users put hashtags in the description of their videos, which helps them get recommendations.
The Tik Tok application offers users a wide assortment of song fragments and sounds, as well as the ability to add various effects and filters. The ability to directly add videos taken on a smartphone makes the application very convenient to use.
A unique feature of TikTok is the ability to record your reactions on video and share them. It was added in September 2020. There is also a digital well-being feature that notifies users when they spend more than two hours online.
In the year 2021 TikTok announced that it has 1 billion users and currently it is even closer to 1.5 billion. It's already in the top 5 social media platforms in terms of uniqueness.
In December 2021, TikTok began testing its video streaming platform, TikTok Live Studio, which allowed content creators to broadcast live.
In Live Studio, the user can communicate with the audience in a chat, capture images and sound from a computer, game consoles, and a smartphone, as well as add text fields. In this way, the social network primarily wants to attract gamers to compete with Twitch service (a video streaming service specializing in computer games).
Even though TikTok is a global app, it has a strong focus on localized content. This is an important factor in its popularity. Local contests are often held, and regional trends are captured with specific hashtags.
Each of the TikTok users receives personalized recommendations. Thanks to this, users are always up to date with the latest popular trends and never run out of video ideas.
Benefits of TikTok for Students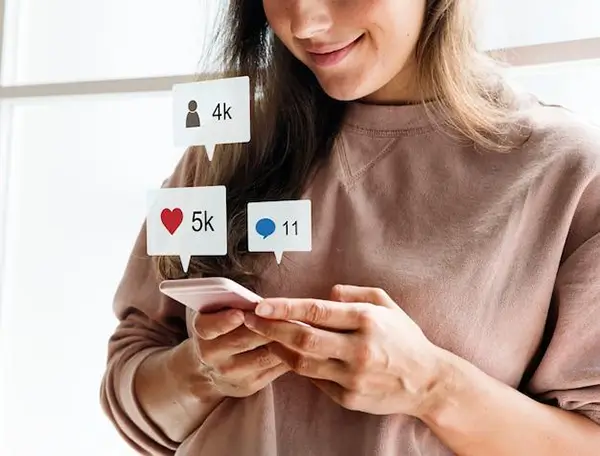 There are some important advantages of using TikTok by students, the main of which are the following:
The social network Tik Tok can satisfy the fundamental needs of the user. With a minimal expenditure of energy and resources, a student can provide himself with communication and interpersonal relationships. The desire to see specific personified images with which the user can identify himself is also satisfied;
The resource provides an opportunity to satisfy the desire for self-expression, which depends on a person's social status, well-being, gender, and age;
An important functional task of TikTok is to follow fashion. Communicating on a social network, shooting videos, and posting photos are fashionable. This allows the student to popularize their own life;
The TikTok network is a great learning tool. There are many exciting channels created by teachers that can spark students' interest in certain subjects.
The Negative Impact of TikTok on Students
With the great popularity of TikTok, the question of its negative impact on the life of an individual, group, or society as a whole is relevant. There are many different opinions on this matter. Scientists believe that the use of TikTok impairs a person's memory. Scientists explain this by the fact that a stream of very laconic messages is aimed at a person. There is no need to think hard, which reduces the amount of attention. Intense messaging lowers a person's IQ, and long-term viewing of video clips develops attention deficit hyperactivity disorder.
As noted by the British biologist Arik Sigman, excessive fascination with the TikTok social network can harm health by reducing communication with real people. In particular, lack of communication can harm the immune system, hormonal imbalance, arterial function, and thinking processes, and that can be a huge Tik Tok disadvantage for students. In the long term, this increases the risk of cardiovascular and other diseases.
While actively looking for friends and followers in TikTok, a student may not even notice how his virtual life comes to the fore. There is a so-called addiction to the virtual world. People who devote all their free time to social network stop communicating with their peers in real life. Making new real friends is becoming much more difficult.
Another reason why you should limit the use of Tik Tok is that most people do not present themselves online as they are in real life. Honest people who give others truthful information about themselves become victims of such deception. In this case, the pseudo-personality gains attention by deceit and sooner or later may endanger the person with whom he is actively communicating online.
Now You Know All the Advantages and Disadvantages of TikTok for Students
Thus, it is impossible to determine unequivocally whether the impact of TikTok on students is positive or negative. On the one hand, it is positive. TikTok is an indispensable tool for communication, self-representation, and information search.
However, it is worth considering the negative aspects of social networks' impact on various areas of human life. This includes less socializing in real life, difficulty making new friends, poorer health, and so on.
---
Share