Which Option is Right to Choose: Mobile Buying or Repairing?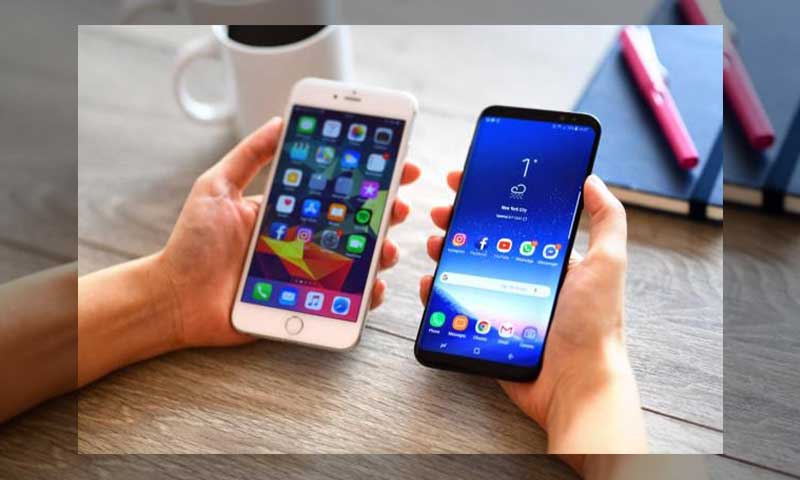 In today's world, one of the fastest-growing technologies is mobile devices. Mobile phones help to do everything from financial transactions to generating digitalization. They have made work a lot easier.
It has become an essential part of our lives, and a day without it is like a year. In the world of e-commerce, anything is possible with the cell phone's presence in just minutes, including ordering food and paying monthly bills. Therefore, a cell phone or mobile phone is something without which we cannot do our everyday work. At some point, the gadget may start to malfunction. People often wonder whether they should repair their device or buy a new one at this point.
Also Read: Best Mobile Trackers that are Online Available
Mobile Buying or Repairing
Many people are excited about getting a brand-new phone and the chance to get a higher-quality refurbished model. A few people prefer buying a new phone to fix their broken mobile phone when it stops working entirely or adequately. When the mobile device is not working properly, it is best to go for mobile phone repair. Additionally, in this context, the cost matters in certain aspects, as repairing costs will always be less than buying a new mobile phone. It turns out that improving the life of an existing phone is not only an economical option, but it is also an environmentally friendly one.
Smartphone Repairs: The Right Choice?
Your broken smartphone can easily be restored to its former glory with only a quick screen replacement. It is almost always best to use a screen repair service, as it saves both time and money for customers.
The average screen repair can extend the life of your device by several months (or even years, in some cases). Repairing a device rather than replacing it allows you to keep using your current phone while newer technology is being developed and released.
A smartphone screen repair, for example, might extend the life of your smartphone by six-to-nine months, which means you'll be able to upgrade to a newer device with more features. As a result, you get to use your old phone more and benefit from unique features when you finally upgrade your device.
Buying Vs. Repairing the Smartphone
Ultimately, the decision to replace a broken screen or get a new one is yours. Although there is no clear-cut answer, it makes more sense to repair your current phone so that you can continue to use it in the majority of cases.
A mobile phone repair is an excellent option in most cases, and we recommend it to everyone debating this decision. Remember to consider the time and cost of repair services, as well as the current value of your broken smartphone. By doing so, you can make the best decision for your situation.
Know the Best Service at the Mobile Phone Repair Shop
Mobile phone repair shops in Sydney will fix any issues related to your devices of any model. From repairing broken screens to touchpads, they do it all. They will examine the situation for you and give you a quote. In addition, the Mobile Phone Repair in Sydney service is exceptionally affordable, ensuring that the phone you give for repair will reach the manufacturer's standard after the service. The company technicians are adept at dealing with every kind of phone and tablet issue. We repair brands of all kinds, from iPhones to Samsung to Sony. They are the best smartphone repairs in Sydney. Additionally, they offer mobile phone repair services in Sutherland Shire and fix tablets as an added service.
The majority of people have had to deal with a broken smartphone screen at some point. We can all agree that using a broken device is a hassle. Additionally, deciding whether to purchase a new phone or invest in a screen repair service can be difficult.
We understand that it can be confusing to figure out the best way to handle a broken device. Many family members, friends, and even the technicians give different and contradictory answers, which further complicates the situation. You can ensure the smooth running of this process by focusing on a few key points.
How Often Should I Replace My Device?
In most cases, replacing your phone with a new one will be the more expensive option. Despite this, there may be times when replacing your device is the best option.
If your device is a few generations old, you may not be able to afford to repair the screen. Perhaps you should sell it and buy a new one if this is the case. In the same way, if you need a fully functional gadget right away, you may have to purchase an updated smartphone.
In most cases, replacing a broken screen is the best option if you do not fall into one of these categories.
Share