How to Add Read Receipts in Gmail? [In 4 Simple Steps]
Imagine how amazing it would be if you were able to see whether the recipient has read your email or not. The Gmail read receipt feature can turn your imagination into reality. Similar to Outlook read receipts, you can also request read receipts in Gmail. So log in to your Gmail to understand how to enable read receipts settings. Let's put an end to the curiosity of whether the other person has read the email for once and all.
Read carefully to fix the Gmail read receipts settings!
What are Gmail Read Receipts?
As the name suggests, Gmail read receipt provides a confirmation to let you know that the recipient has read your message. It is a feature that prevents people from wondering if the recipient has received and read the message.
It's often that an important message gets stuck in the "Spam" or "Junks" tab. "Read receipts" plays a significant role in this case. It provides the sender with a sense of relief that their message has been delivered safely and seen by the other party. Reading receipts facilitates the sender to plan the next course of action.
How to Request Read Receipts in Gmail?
The read receipts feature cannot be activated in the personal Gmail account. To turn on read receipts, you need to have a workspace account associated with work or school. Furthermore, you will also require permission from the administrator to change the Gmail read receipts settings.
Ask your work or school organization to add you to their Google Workspace. Create and set up your account, then follow the given steps to request read receipts.
Firstly, open your Gmail account and compose a new email.
Enter the receiver's address and subject.
Select the more option from the right-hand side.
Click on the request read receipts option.
Now, you can write your email and proceed to send it. Whenever the receiver opens the email, a read receipt message will pop up on their screen. Now let's quickly take a look at the method to return read receipts in the subsequent section.
How to Return Gmail Read Receipts?
Sending read receipts works a bit differently, but they are not complex at all. Hence, there's nothing to get worried about when someone requests that you send read receipts!
It's completely your choice to accept the read-receipt request or not. You can choose to let your sender know that you have read their email. However, if you don't prefer that, simply deny or postpone it. To accept or deny the read-receipt request, follow the steps mentioned below: –
Open the new emails in the inbox. The email with the read receipt request will pop up a dialog box to inform you about the request.
If you want to send it right away, you can go for the "Send Receipts" option.
You can also deny or postpone it by clicking on the "Not now" option. If you choose the not now option, the read receipt request pop-up will appear again when you open the email.
Know that it might be possible for some receipts to come through without any request. That happens when the sender is using any third-party app or extension to automatically receive read receipts for their emails.
Also Read: How to Encrypt & Send Email?
Why Are My Read Receipts Not Working?
Request read receipts option in Gmail not showing on your device?
It's a common issue faced by multiple users, so there's nothing to worry about. Here's how to fix it!
Look for Google Workspace account: First, make sure that you have a Google Workspace (Formerly G-Suite) account linked to your work or school organization.
Take permission: Ask permission from your administrator to change the read receipts Gmail settings.
Recheck read receipts settings: Make sure that Gmail's settings are set up correctly and turned on. You need to enable the read receipts option after getting permission from the administrator.
Clear cache and cookies: Clearing the cache and cookies of your browser can often help you when you're having problems with read receipts in Gmail.
Disabling third-party browser extensions: If you're using a third-party browser, disabling it can help you access this feature.
Restart your browser: Restarting your browser may help you resolve any issues you're having with Gmail read receipt.
Update your browser: Older browsers can cause technical issues that prevent this feature from working properly. Having the latest version of your browser should help you here.
If you still haven't received read receipts for the email you sent, it means that the recipient hasn't accepted your request or is postponing it for a later period.
Limitations of Read Receipts in Gmail
Although read receipt in Gmail are helpful, they come with certain limitations. Take a look below to learn all the limitations of Gmail read receipts.
Gmail read receipts aren't available to everyone. If your G Suite account ends with "@gmail.com", you won't be able to access this feature. You'll only be able to use it if your Gmail account is linked to a Google Workspace (formerly G-suite) business or organization (e.g., yourcompany.com, yourschool.edu).
Reading receipts in Gmail is optional. The recipient has the option to choose whether to receive a read receipt, decline it, or even postpone it as well.
It lacks an auto-request read receipts feature. So, every time you send an email, you have to manually request read receipts.
Even though you have sent a read receipt for an email, it does not guarantee that the receiver has actually read your message. It is more often that people accidentally open an email in their inbox and leave without going through it.
Now that we have discussed all the limitations of Gmail read receipts, you can overcome these obstacles by using browser extensions and third-party apps instead.
Also Read: Best 15 Email Apps for iPhone & iPad You Must Check Out in 2023!
How to Add Read Receipts in Personal Gmail?
The absence of a read receipt feature in a personal Gmail account can be a problem for many because not everyone is connected with a business or educational organization. So, if you want to receive read receipts in your emails, we have found some ways around it for you.
Third-Party Applications
Almost everyone wants to get read receipts, but the idea of read receipt replies clogging up the inbox haunts people. Imagine if Gmail also provided just a tick like WhatsApp to indicate whether the mail was opened. There are several third-party programs that can automatically receive read receipts from the recipients when the mail is opened.
Furthermore, their additional features can improve your Gmail experience. To name a few, here are some of the popular applications that can help you read Gmail receipt:
Mailtrack
Mailtrack is a free to use application that not only helps you know when your emails are read, but also prevents unnecessary receipts from filling your Gmail inbox. It adds a double tick symbol beside the "to:" field in the email, indicating the read status of the email. For the desktop version, this app also has a Chrome extension.
Boomerang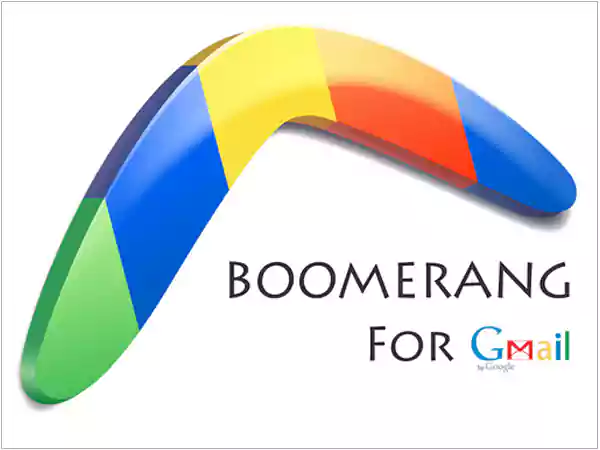 Boomerang is another good third-party software for receiving read receipts for Gmail or other email applications. It also tells how many times the receiver clicked any link given in your email, along with showing the number of times the message is opened.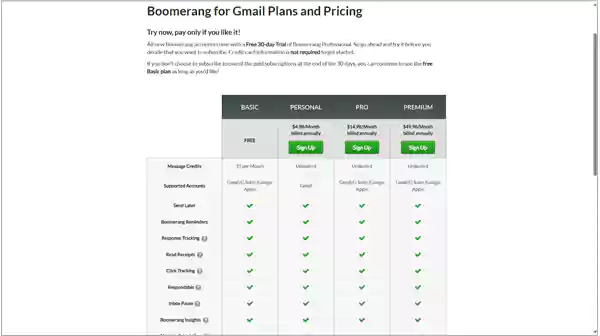 Although the basic plan is free, it has multiple other plans for Gmail that suit the needs of everyone. The Pro and Premium plans come with lots of added benefits to the users, making them perfect for work purposes.
Chrome Extensions
Most of the third-party applications don't have a PC version. So, if you want to use the same feature for Gmail web on your desktop, you can download specific extensions that allow receiving automatic read receipts. Here are some known extensions for Chrome that offer this feature:
Mailtag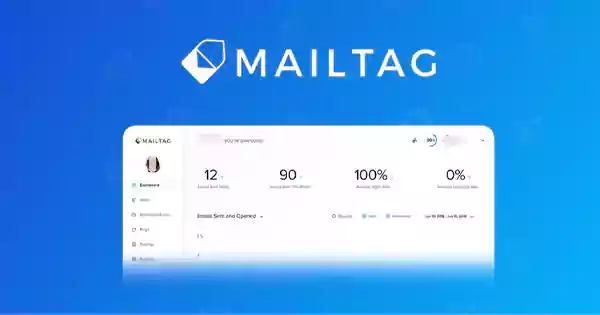 Another great read receipt browser is Mailtag. It's easy to use and integrates perfectly with your Gmail design. You can choose whether you want to show the symbols that indicate the read status of an email. You can also see which links have been clicked in your email, as well as how often an email has been opened. The basic features of this extension are free for everyone, while you can unlock more benefits with a premium plan.
Free Email Tracker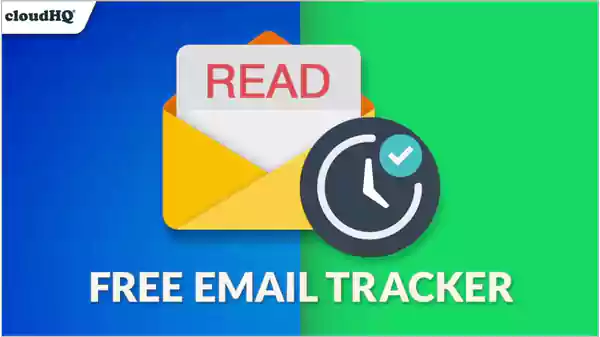 Another great free email tracking service is Free Email Tracker. It offers a lot of the same features as Mailtrack but with a few extra bells and whistles. For example, in Free Email Tracker, you can get read receipts through SMS.
Gmelius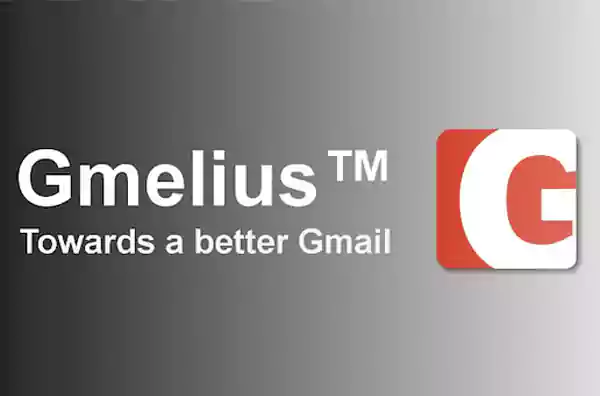 This free read receipt extension lets you create email campaigns, send messages to your team members, and set up Kanban boards. Convert any email to Gmelius shared inbox and let your team members manage the shared email right from their Gmail inbox. Gmelius automatically syncs email conversations, emails, drafts, Gmail labels, and inboxes with your teammates.
Right Inbox
Right Inbox offers a solution to this issue by providing users with the Chrome extension. This feature allows users to track the number of times a recipient has opened an email, clicked on links within the email, and the recipient's location and device.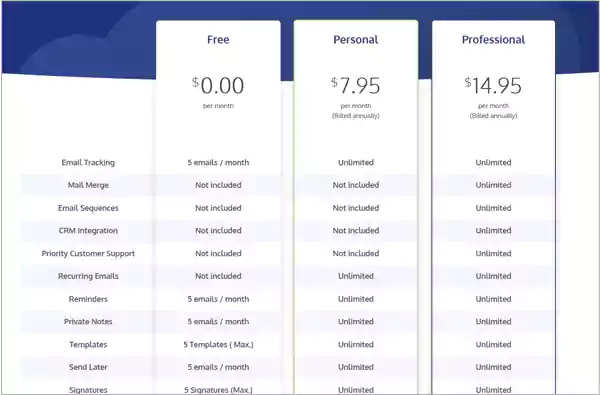 Right inbox has different plans for the users. The basic plan is limited to a few emails per month, while the professional plan provides unlimited use of all the features for a month. Additionally, Right Inbox adds 5 credit points to each free account.
Key Takeaways
Gmail read receipts play a significant role in preventing emails from ending up in the "Junk" or "Spam" folders. Using read receipt helps you pre-plan your next course of move, which comes in handy in accomplishing a time-sensitive project. Enabling the read receipt feature is definitely not an easy task, but third-party software and extensions can help you get deeper insights into your Gmail activity.
Suggested Read: How to Add a Signature in Gmail? Easy Steps to Create Your Gmail Signature
Frequently Asked Questions (FAQs)
Ans: Yes, Gmail does have read receipts, but this feature only works in Google Workspace accounts. Make sure you have one before proceeding.
Ans: To request read receipts, open Gmail account > compose a new mail > enter receiver's address and subject> click on three dots on right side > select "Request read receipts".
Ans: There are several third-party applications you can use to read receipts in Gmail without requiring permission from the recipient. Mail Track and Boomerang are two of the applications providing this service.
Ans: Just like third-party apps, there are also various extensions for Chrome so that you can enable read receipt Gmail without relying on the receiver's permission. Some of them are MailTag, Free Email Tracker, Right Inbox, and Gmelius.
Sources
Share