Top 5 Ways to Collect Data for Email Marketing
To ensure the success of any business, it's essential for it to know the vitality of lead generation using web data. Then apart from having exhaustive knowledge, its right implementation plays a more significant role.
Purely speaking, lead generation through web data is to scrape the web for collecting lead information. The process involves gathering details about the potential businesses and individuals such as name, email address, contact no., geographical location, current requirement, and much more.
Leads are exceptionally profitable because these are the customers who show interest in your product or service by themselves. To be able to reach such prospective customers, it's necessary for any business to remain in touch with the users on a regular basis. In spite of the size of the business, it may become difficult to discover business leads because of the abundance of information and increasing competition today.
However, with the advent of email marketing, conventional barriers have been overcome, and a new way is discovered for lead generation using web data. Through this write-up, you will get to know the top 5 ways to collect data for email marketing.
What is Email Marketing?
Email Marketing is a subdomain of digital marketing which focuses on communicating with prospective clients through the mail. It is a new way to produce lead generation using web data.
Businesses can send attractive emails to clients and share information related to their new product launch, sales, new pricing policy, the opening of new branches, diversification of products, any prize contest for customers, and much more.
Top 5 Ways to Collect Data for Email Marketing
Let's go through the top 5 ways to collect data for email marketing. You will get a complete idea of how to proceed along the way.
Run Facebook ads
Facebook is still the most used social platform by millions of folks. You can easily find users of all age groups here ranging from teenagers to eminent entrepreneurs who remain highly active on the app. Hence, running ads on Facebook for a targeted audience will surely do wonders if you are aiming to fetch data for email marketing.
You can easily get the required leads here which can even help to close your final sales. The platform is ideal for any kind of business to capture new leads. Through the Facebook lead forms, you can gain several email addresses of a potential client base.
Use Live Chatbot
Chatbot functionality works perfectly to collect data for email marketing. It will help you to engage with your customers who are facing trouble finding the right product, navigating the website, understanding the process, and much more.
Through live chat, you can ask to fill in their email address as CTA at the end of the chat to communicate further with them over email. Alternatively, you can ask for the user's email address before starting the chat itself. Make sure that you don't ask for many details, otherwise, the user may get frustrated without completing the process.
Create and Maintain a Blog
If you maintain enriched quality content on your blog, there are high chances of your blog being ranked on top of SERP (Search Engine Result Pages). Gradually, your blog holds high domain authority which increases your reliability among users.
The increased traffic is your significant source from which you can collect data for email marketing. Moreover, it's more organic than any other source. You can display an opt-in form for a subscription where users fill in their email addresses to get timely updates on your regular posts.
You rarely or never force them to fill out the form because your content fascinates them and they're the only sole player here. Hence, an authoritative blog is the most useful source to collect data for email marketing.
Take Feedback to Fetch Emails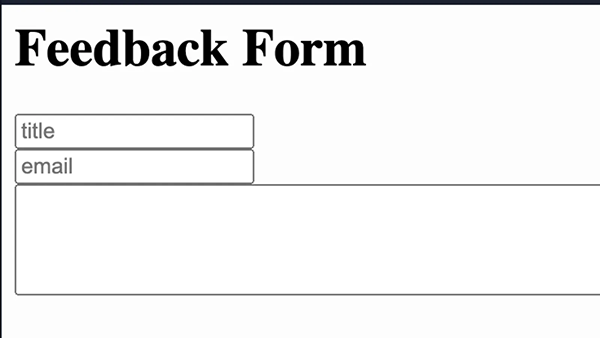 Many times, users navigate the website and go through the different pages but exit without taking any action which degrades your website's performance on search engines. To tackle this problem, you can display a popup form at the time when the user tries to exit from your website.
In the popup, you can ask for the niche they would like to get information about. Alternatively, you can create exit intent surveys for such types of users in which they have to share their shopping experience.
Their feedback will help you find the glitches. To make this more instigating, offering discounts, gifts or vouchers will encourage the users to complete the feedback form. In feedback forms, asking for an email address will increase your user base data, and thus it becomes a base of your email marketing.
Make Sure Something Valuable Resides in Your Content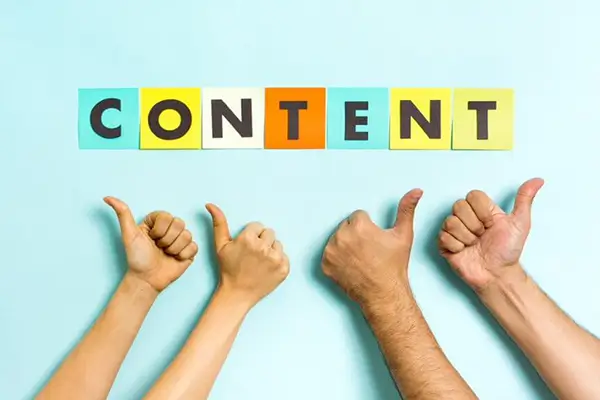 This is the most useful point you need to take care of. Think about the emails you receive in a day, how many of them you actually open, and how many you transfer to spam or delete. It all depends on the relevancy of the content you require. Likewise, think about your customers also.
Understanding the requirements of users is crucial. You have to inculcate something valuable in your content so that users never take any of your business-related information to be granted.
Try to enhance your content by providing the right knowledge through your product or service. Hence, before you ask for an email to offer any coupon, product, ebook, or any thoughtful content to customers, think about what usefulness it can create for them.
Wrap-Up
The innovative idea of email marketing has come out as an extremely useful strategy to grow any business. The information can be shared quickly with the customers online and thus it saves time.
Sometimes, the strategy may seem challenging when making differentiation between the potential clients and those who are uninterested becomes sturdy. Moreover, you require the email addresses of potential clients without which you can't proceed ahead. This is one of the most tedious tasks of email marketing.
However, with the right strategy and implementation in email marketing, you can reach the zenith.
---
Share