3 Steps to Create a Complete Marketing Strategy in 2023
Digital marketing has been on the rise for more than a decade now, but we can safely say that in the last couple of years, with half of the world online—connecting with others, looking for brands, shopping online—its importance has reached staggering levels. So, in 2023, no marketing strategy is complete without a rich and strong digital presence, tailored specifically to bring value to its target audience and provide them with accurate and useful information and the best possible experience. 
Also, Read: How Email Personalization Can Improve Your Marketing Strategy?
These are some of the steps you have to take this year, if you haven't already, to have a complete marketing strategy that will bring you the most optimal results, help you grow and reach your ideal customers at each point of their buyer's journey, inspiring real connection between them and your brand, as well as true customer loyalty.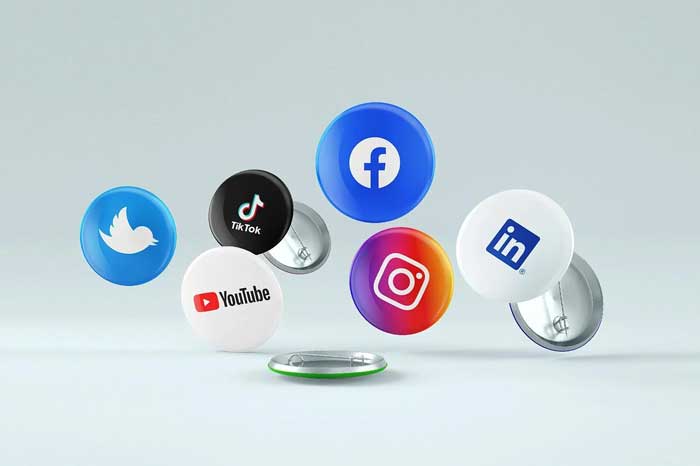 Create an Enviable Social Media Presence 
You should use several social media platforms where you can find your target audience. To find out which is the best for you, check the engagement with your competition's accounts, to see which one is most popular with your target audience. Focusing almost exclusively on visual content, Instagram is suitable for most types of businesses. However, each business may benefit from being present across several social media platforms. To choose one, try to find out where your target audience is most likely to be. For instance, if your ideal customers are other businesses, you may want to also check out LinkedIn.
However, even though you are investing in a great social media presence primarily to achieve a bigger audience, avoid using tools and services such as the Instagram tool for growth Social Meep, which can bring you a larger number of followers but without the desired impacts, such as higher engagement rate. When investing in growth tools and services for Instagram or other social media platforms, make sure they are reliable, and that they will bring real followers your way, which may ultimately boost your business growth.
Don't forget reading: 06 Marketing Tips for Small Businesses (To Start Right Now!)
Make Your Website Irresistible 
You may be running an eCommerce business, hybrid retail or your website may be there to promote your brand, and provide your potential customers with information about your services or products and a means of contact. Whatever the case, you must make it your company's digital home, which is attractive and cozy enough to keep your visitors from leaving and convince them to turn into your customers.
To create a strong and credible brand, it's important to have a nice-looking and perfectly-functioning website. The better the design is, the faster it works, the more accurate and thorough information it provides, and the easier it is to navigate—the more credible and trustworthy your company will appear. And the more relevant and valuable content it offers—the more authority it will give to your brand in your field. Also, make sure that your website runs perfectly on mobile devices since most consumers nowadays use smartphones and tablets to use the internet.
Finally, make sure that everything, from the smallest aspects of your website, such as the meta-data, to your About Us page, your product or services information, and your blog articles, is optimized for search engines. A marketing strategy in 2023 simply can't be good without a great SEO strategy. 
Use Paid Ads
Although it's indeed crucial to invest in organic traffic, since it's a great tactic for growing a business, it's a mistake to rely solely on people finding their way to you that way. A marketing strategy today is surely incomplete without paid ads on Instagram, Facebook, TikTok, or other social media platforms, and on Google, or other search engines.
The most obvious reason to invest in paid ads is that most of your ideal customers, if not all of them are online, either on social media or looking for something. Their incredible algorithms will allow you to target those people quite accurately. For instance, your paid ads may appear to people according to location, language, age, gender, or internet behavior.
Keep in mind that the companies that provide these ads to you have a huge interest in bringing to the right people—those that might be interested in your brand. This is because when you pay them per click, they want users to click on them. They also allow you to monitor their success closely through their great analytics tools, where you can measure things such as who is viewing your ads, what devices they're using, conversion rate, click-through rate, etc.
Final Words
Businesses have many choices today for their marketing efforts but some options, especially within digital marketing, shouldn't be neglected. Find the most suitable tactics to implement into your strategy, and you will see results soon.
---
Share