How to Insert a GIF to an Email? A Complete Guide! 
Using an email GIF will be of great use if you want to showcase your product, draw your subscriber's attention to certain elements, or just slightly decorate your text.
So, in this article, we'll show you "how to insert GIFs in an email" the right way, along with some examples of the best ways to use animated GIFs in email and some premade GIF templates you can use in email to get started.
Now, let's just dive into the world of email GIFs!
For the past several years, you must have been sending multiple emails a day and probably think you have it all figured out.
However, you might be surprised to learn that email still has some tricks like the ability to send animated GIFs, which have become a surprisingly popular element of online communication in recent years.
So, if you want your emails to be at the forefront of Internet trends, then you should definitely consider inserting animated 'GIFs' into your email marketing campaigns.
What Is a GIF?
For those who don't know, GIF (i.e., Graphics Interchange Format) is an animated image. It was developed in 1987 by a team at an online service provider called 'CompuServe.'
Unlike many other image formats, GIFs can contain multiple frames, which makes them far more versatile than JPEG and PNG. So, simply put, GIFs can be anything from a 2D illustration to a piece of video that has been turned into a GIF or 3D animation.
GIFs in Emails
What's important to know about GIFs is that they can be directly embedded into emails, adding motion to your email's design.
This is different from video, which can only be attached to an email (where the user needs to download the video file to watch it), or an email may link to an external source such as YouTube or Vimeo.
What Are the Benefits of Inserting a GIF Into an Email?
GIFs in emails are a way to—
Showcase your products from different angles or in their full range.
Explain the ways of using your products.
Make a good message great.
Draw attention to the main idea/ essence of ​​the email.
Make your brand identity clear.
Animate the CTA (call to action) button.
Make your customer happy.
Now that you know the benefits of putting GIFs in an email, it's time to become aware of all email clients that support GIFs to make sure the email client you're using supports GIFs or not!
What All Email Clients Support GIFs?
While most email clients will support a wide variety of content in email, but to be specific to GIFs, a wide variety of devices and email clients that strongly support it include—
Desktop clients
Lotus Notes (6,7, 8);
Outlook 2000-2003;
Outlook for Mac;
Apple Mail;
Windows 10 Mall;
Outlook 365.
Webmail clients
Gmail;
G Suite;
Yahoo! Mail;
AOL;
Outlook.com;
Mail.ru.
Mobile Clients
iOS Mail;
Android (native);
Android (Gmail);
Blackberry.
What's the Role of Animated GIFs in Email Marketing?
While the text is obviously an important component of any marketing email, marketers often overlook the importance of visual content (especially an animated GIF file) that can make your email more personal and relevant than the same email without visual content.
While animated GIFs have been around for a long time, brands have finally started using them for email marketing.
Inserting GIFs into emails is one of the easiest ways to add liveliness and humor to your email without embedding a video.
However, GIFs can seem a bit silly, considering the way they are used on social media. But they're extremely useful in email marketing. Firstly, because it's hard to argue with their popularity, and secondly, because it's the new language of the internet.
With GIFs, you can cut and replay the most important parts of the video to—
To tease something new or to come soon.

Example: Tinker teases both the Black Friday sale as well as the limited edition watch.
To capture your customers' attention, point them to the action you want them to take, or keep them scrolling to make sure they get your message across.

Example: Grammarly used GIF animation to draw the user's attention to their offer.
To show off how your product or service works.

Example: Magic Spoon shows off their different flavors and awesome package design via a GIF.
To illustrate a complex idea simply or to show your customers that things are easier than they think.

Example: Headspace with a GIF, shows you how to be cool.
To help create buzz among your subscribers.

Example: Starbucks using a GIF promoted pop-up parties where customers could get free coffee.
To illustrate a feature.

Example: Adobe used GIFs to spread the word about one of its most remarkable product features.
To showcase multiple products.

Example: Everlane used GIF animation for several products that are very similar but come in different sizes, shapes, colors, fabrics, etc.
Also, Read to Know: 10 Best and Free Email Marketing Platforms to Try in 2023
15 Wonderful Examples of Animated GIFs in Email Marketing.
Nowadays, email marketers are pushing the boundaries of email design by using animated GIFs to showcase their products and services in action.
Here are discussed 15 amazing examples of brands who've used animated GIFs in email marketing templates that are very creative, colorful, and eye-catching—
BBC: It uses edge-to-edge blocks of color, experimental layouts, use of live text, etc. The main attraction is animated GIFs.
NETFLIX: It is a great example of a brand taking an extra step as they create stunning GIFs which you can't look away from.
MOO: It blends some fantastic GIFs and copy. The clean layout with single CTAs drives the offer home.
QUARTZ: It is taking the normal GIPHY GIFs and using them in a whole new way. It is super creative to use a GIF for an image background header image. Overall, Quartz is specific to the newsletter topic and breaks up the header and body copy.
NEST: It is on a whole other GIF level and constantly surprises everyone with how they use images and coding techniques.
HEADSPACE: It has a wide range of funny GIFs. Although its emails are pretty straightforward, the well-produced GIFs will catch your eye.
STRAVA: It has some crispy GIFs in its campaigns ranging from welcome emails to fitness reports; Strava uses GIFs in big ways to capture attention and enhance its aesthetic.
CASPER: This keeps their GIFs friendly and clever as they reflect that brand tone by backing up the main message. All in all, the copy they use in their marketing campaigns is usually pretty relaxed and not too pushy.
HARRY'S: Its playful GIFs bring the subscriber into the email and lead them to click through.
SAMBAG: The concept of its email marketing template is simple, clean and stylish.
MODCLOTH'S: Its email template uses animation to focus the subscriber's attention on their product.
UBER: It tends to use subtle GIFs in its campaigns. However, subscribers will still have a good email experience even if they can't see the fully animated images.
POSTABLE: It adds a bit of extra cleverness to their emails with some happy GIFs. While the images it uses could be static, the animation makes them a bit more engaging and nicer.
MAILCHIMP: It always has on-point branding, copy, design, and of course GIFs. Mailchimp's use of animation feels natural and has a place in email design.
TACOBELL: Its marketing team deserves a raise. They regularly serve up interesting GIFs and interactive email experiences. Overall, Taco Bell is valuing its subscribers with creative uses of GIFs.
So, these are some of the best examples of brands that have used animated GIF templates to promote their business.
Note: Similar to these brands, if you want to discover creative animation templates to promote your business, you can create a free account in software like Creatopy!
Now, if you too want to insert GIFs in your email, then, first know some tips!
What Are the Tips for Including GIFs in an Email?
No matter whether you're concerned about email etiquette or just want to be the life of the email thread, these below-listed tips can help—
Know Your Audience: You should think about your audience before including GIFs. Even though it may sound like a bit of a stereotype, young people like GIFs more than older people. So, unless and until the GIF is dedicated to older people, consider sending GIFs to people below you in the hierarchy than those above you.
Know the Occasion: You also need to think about the occasion. In other words, why and for what reasons are you sending the GIF in the email? For example, if an email is to wish a co-worker a happy birthday, it should include a celebratory GIF.
Correct GIF Format: GIFs don't always load correctly in your email, so take a second and make sure they are formatted correctly such that they should be positioned right next to the rest of your content, and that they do not displace any of your important text.
Check the File Size, It Shouldn't Be Too Large: GIF is a visual form of content and although they are compact, they can be large in size. So, check the size of your emails before sending them because if your email is too large, it will take longer to send, longer to load and may even trigger spam filters. It's best to keep the file size under about 250 KB to avoid slowing down and other problems.
Animation in GIFs Should Work Properly: Some GIFs are animated, but the animation will not play properly when you embed it in an email. So, check to make sure it's animated before sending.
Keep Your GIFs to a Minimum: No one wants to read a 10-paragraph email punctuated with 20 GIFs. In fact, more GIFs mean a larger file size, longer load times, harder-to-read content, and diminishing returns. So, keep it to a minimum and save your other GIFs for another email(s).
Test Email before You Send: If you're an email marketer, you must know how important it is to test an email before you send it. So, if you're new to including GIFs in email, do some testing yourself first, and when you're confident, you can start sending it to people you know.
Aside from these tips, it's also important to know the types of email GIFs you can add to your emails.
What Are the Types of Email GIFs?
Email GIFs are mostly divided into two types—
Foreground GIFs
Background GIFs
Foreground GIFs are embedded in the body of the email, and background GIFs are animated GIF file that exists in the background, overlayed by content to add dynamism to a static email.
Apart from this, GIFs are also classified into the following 3 major categories—
Video-Based GIFs
Animation-Based GIFs
Stickers-Based GIFs
Video-based GIFs are the most traditional GIFs that provide short clips of video content like this one;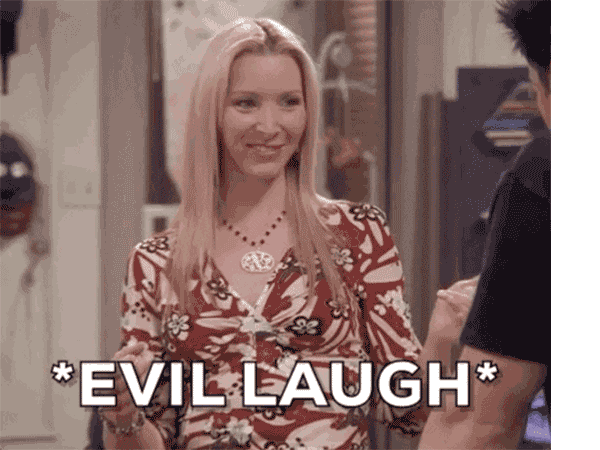 Animation-based GIFs are similar to video-based ones. The only difference is that the content of an animated GIF is usually an illustration or image that has been animated using an animation tool such as Adobe After Effects.
Stickers-based GIFs are usually animated pictures, images or text blocks whose background is always transparent. They are usually used as an overlay on top of a picture or video, and that is why they are called stickers.
When & How to Effectively Use GIFs in Your Emails?
No matter whether you're using video, animation, or sticker-based GIFs in the foreground or background of your email marketing campaign, it's important to know when is the right time to use email GIFs and how to do so effectively!
Even though adding animated GIFs to emails can add value, it can also be cumbersome if used excessively or unnecessarily.
Here are some great opportunities to incorporate GIFs into your next marketing campaign to make sure it's a huge success—
Use GIFs to provide a preview of other linked content, such as a full video, infographic, or new blog post.
Use GIFs as a mini-explainer video so that instead of writing a long step-by-step paragraph of instructions, you can create a GIF that explains the process.
Use GIFs to show a product in action and help your customers see how they can actually use the product themselves.
Use GIF to add a reaction that entertains your readers, provides relevant humor, or expresses how you feel about something.
How to Make an Animated GIF?
Just knowing the latest internet trends is not enough. You should also know how to make them useful as an email marketing strategy. So, on that note, first of all, let us tell you that you can create animated GIFs using GIPHY Capture.
It is a free tool that allows you to capture anything on your computer screen. Once it's captured, you can download the GIF, upload it to be hosted on GIPHY, insert GIFs into your email campaigns, and more.
On Giphy, you can browse trending gifs, view gifs created by specific artists, or search for a specific type of gif. Also, you can search for mood, emotion, type of reaction, or even specific characteristics of GIFs you've seen before.
Other than this, you can also use GIPHY Create to create GIFs from YouTube videos. To do so—
Step 1: Go to GIPSY, find the GIF video you like, and simply 'Copy the video URL' from there.
Step 2: Then, 'Paste the copied video URL' into the GIPSY Create tool.
Step 3: After that, choose the 'Starting point,'— the length (3 to 5 seconds is recommended), and add a caption.
Step 4: Now, when your GIF processes, you can right-click on the GIF and 'Save' it to your desktop.
Step 5: Once saved, you can 'Insert GIFs' into your email, just as you would with other image formats.
Still, if you're not cleared, below is more information on how to add a GIF to an email. So, continue reading—
How to Embed A GIF In an Email?
Most people have figured out how to embed GIFs on Twitter and Facebook, but when it comes to email, many people are in the dark.
So, to spice up your email marketing campaign and capture the attention of potential customers, it's worth mentioning that adding an animated GIF to an email is surprisingly simple. In fact, email GIFs are essentially the same file format as any other type of image. So, here's how you can embed a GIF to an email step-by-step—
Step 1: First, look for a GIF you want to insert in your email, and once you find the GIF you're looking for, you need to save it to your computer. To do so, what you have to do is 'Copy the link' of the GIF, which can be done in a number of ways depending on the source of the GIF. For example; If you're on a GIF website, such as Giphy, then you can easily copy the link through a prompt beside the GIF but, if you're not on a GIF website and have found the GIF elsewhere on the web, then right-click the GIF and then, 'Copy image address.'
Step 2: Once you have copied your desired email GIF's image address, you can now proceed to your 'Email account.' However, make sure not to copy anything else, such as the recipient's email address, otherwise, you'll lose the GIF's image address.
Step 3: Now, open a 'New message' window, just as you would normally do and after you open a new email window, look for an icon on the bottom (shaped like a square with mountains inside) to click on it.
Step 4: As you do so, you will be taken to the 'Insert photo' section. Here, you'll see four possible tabs: "photos," "albums," "upload," and "web address." Of them, you'll have to click on 'Web address.'
Step 5: Now, paste the image address. To do so, locate an empty bar labeled, "Paste an image URL here" then, right-click on it, and then, click on 'Paste.' In doing so, two things must happen. Either, the empty bar should now be filled with the GIF's image address, or the GIF should appear fully animated under the bar.
Step 6: Lastly, all you have to do is click 'Insert,' a blue button in the lower-left corner of the screen. Once you do so, you'll be taken back to the "New Message" window. Here, you'll now see your GIF in the email body and in full working order.
Is The Process of Adding GIFs in Email Is Same for Every Email Provider?
Not necessary. These steps are specifically designed for the functionality of Gmail as it is considered to be the most popular email provider on the web.
Other providers have different requirements when it comes to adding animated GIFs to emails, some of which are even simpler than Gmail's.
For example, if you have a Yahoo account, you can skip the 'copy the GIF's link' part.
Yahoo specifically provides a button clearly labeled as 'GIF' at the bottom of the email body for adding GIFs to your emails.
So, all you have to do is click on that button, and you'll be taken to a search engine that allows you to find GIFs easily via typing in specific keywords, or search by category like "popular," "love," "fashion," "sports," "Cheers," etc.
In the same way, the process for Outlook users is quite similar to Yahoo. Below the body of the email is a button that says 'Insert emoji and GIFs.' By pressing this button, you will be taken to a search engine that allows easy searching of GIFs.
Email GIF Templates Finder
You may not know but let us also mention that the easiest way to include an animated GIF in your next email is with a premade template.
Using an email GIF template takes all the work and technical details out of the equation, so you can focus on the message of your email.
To find email GIF templates, you can search for 'animated' in tools like Constant Contact's template chooser.
Here are a few of the best GIF templates from Constant Contact—
Hello Summer GIF
Text Message GIF
March Madness GIF
Martin Luther King Day Event GIF
How to Add a Background GIF to Your Email?
Now, before we wrap up, let's dive deeper into how to use background email GIFs to add some animated embellishments to your email campaigns—
Step 1: Firstly, you've to create a "New Email." To do so, in your Constant Contact account—click 'Create' and this is how you can compose a new email. However, if you're not using Constant Contact, do not worry! You can start a free trial for 60 days.
Step 2: Once you've created a new mail, choose a 'Template' that has a "Background Image" on it.
Step 3: After that, you can change the background image of your email to an "Animated GIF." To do so, in the Design tab of your email—click on the 'Image box' under "Outer Background Colour", select the 'Image' from your library (or paste the URL of the GIF if you're using one from GIPHY), and then, simply 'Insert the GIF' into your email.
This is how you've embedded a GIF in the background of your email. Now, you can play around with different GIF and color combinations until you find a design that works for you.
Bottom Line
That's all you need to know about adding GIFs to email. If you're tempted to add animated GIFs to your emails, it's no longer a secret to you. So, now that you know how to insert and send an animated GIF in an email, give it a try in your next email campaign and see what your customers' reaction to it. Also, always remember that a little animation can go a long way in making your next email stand out!
FAQs on Adding Animated GIFs to Emails
Ans: GIFs are a vital aspect of any email marketing campaign. Well because GIF is the new language of the Internet, provides information in a quick, compact way. So, marketers need to become fluent if they want their content to be popular.
Ans: Embedding GIF in an email is very easy, you just need to follow these steps—
Step 1: First of all, download the 'GIF' you made or wish to use.
Step 2: Then, 'Save' it on your device (somewhere where you'll remember).
Step 3: Next, create/compose a 'New Email.'
Step 4: After that, drag and drop the 'File' into your email (or click "insert > image" if you need to browse for it on your computer).
Alternatively, if you're using an already existing GIF from GIPHY, right-click to copy it, then go to your email and right-click to paste the GIF into your email.
Step 5: Now, you've to make sure your GIF is appearing in your email as intended and upon doing so, just 'Send' your email with your GIF!
Ans: If you need to get creative about how to entice readers to click through and care about your message, simply consider entering "Animated GIFs in email."
Ans: Here is the complete list of email clients that support GIF—
Outlook.com
Outlook 2000–2003
Outlook for Mac
Lotus Notes (6, 7, and 8.5)
Apple Mail
Gmail
G Suite
Yahoo! Mail
AOL
Windows 10 Mail
iOS mail
Android (Default)
Android (Gmail)
Android (Gmail IMAP)
Mail.ru Mobile Clients
Comcast
Blackberry
Freenet.de
T-Online.de
Web.de
Orange.fr
GMX.de
SFR.fr
Ans: Firstly, find a GIF and once you find a GIF, whether it's on a website, in a Google GIF search, or as a saved file on your desktop, all you have to do is— 
Click on the GIF.
Then, drag the GIF to the body of your message (in a Compose window).
After that, simply release the GIF.
Now, your GIF, in all its animated glory, will be placed perfectly in line with the rest of your message.
Ans: In Outlook, it's also pretty simple to add an animated GIF to your email. 
Step 1: First of all, you need to have your 'Saved GIF File' ready for the process.
Step 2: Once this is done, start a 'New email message.'
Step 3: Then, select 'Insert.'
Step 4: After that, select 'Pictures' from "File" and for that, you'll be able to browse your computer for files.
Step 5: Now, from files, just find the 'GIF' you've saved (hopefully you remember where it is).
Step 6: Once you found it, double click to 'Insert' and you're done!
Ans: It's understood that finding just the right GIF to fit in your email can be difficult, especially if you don't know where to look. So, let's make it easy by telling you that there are tons of options for finding GIFs. The most obvious places would be GIF websites, such as Giphy, Pixabay and Gfycat. These websites not only compile GIFs from across the Internet but also allow users to create their own GIFs. However, if you're a more traditional Internet surfer, you can also find GIFs on common search engines like Google or Bing. Apart from this, you can also browse Twitter and Facebook for the same.
Ans: One option is to use animated PNG files called APNGs. They work just like GIFs. Another alternative to GIF is CSS Animation which creates animations from a variety of HTML elements and images. They are best used for simple animations like fades and slide-ins.
Share