Best Email Marketing Practices for Higher Education
Email marketing has been written about for a long time and extensively as a method that achieves incredible ROI with little to no money. However, while it is possible to automate many steps, about 95% of campaigns fail. So, we have prepared a few tips that will guide you through marketing best practices when your audience is university or college students.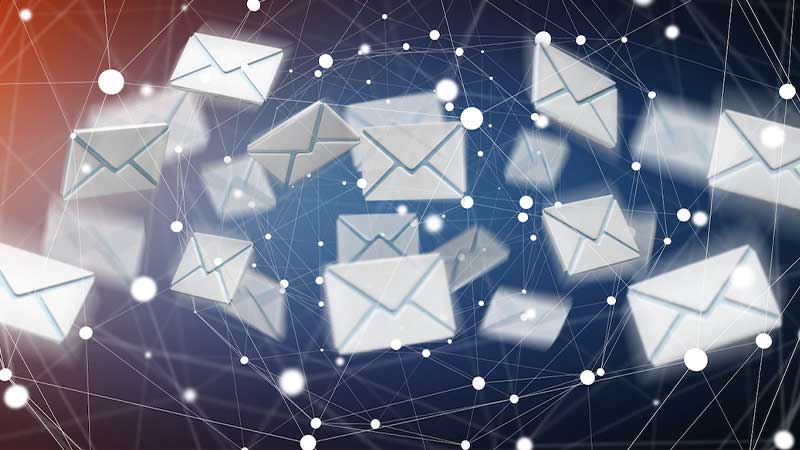 1. Creating Appropriate Messages and Content
It is essential how you shape your message and communicate it. For example, will you share the solution to a problem or arouse specific emotions? Will you use a formal or informal tone when addressing? What colors, fonts, images will you use? All this can affect the outcome of marketing campaigns.
What influences whether we read a received message or not? First and foremost, this is undoubtedly the title, what we write in the Subject line, so be careful to write it down in a convincing way. The texts will make a better impression on the addressee if it is attractive to the eye. Let's help yourselves with photos, video, and other visual elements – but let's not overdo it.
You should know their life attitudes and motivations because you have already done an excellent job defining the target group's interests. In addition, information collected this way will make your marketing efforts significantly more achievable.
2. Write a Good Copy
Today, anyone can publish their website and write about whatever they want. That is why the Internet is so crowded, making it not easy to single out those with real value. Various 'experts' recommend businessmen create sites without thinking, and suddenly everyone has become a writer. But things are not that simple. Creating a quality copy is not easy and requires knowledge of creative writing. Therefore, it requires a lot of effort and thought when targeting people with higher education.
A creative and compelling copy of email marketing will keep students to read on—contact them by name. Personalize emails as they are a more successful way of communication. We suggest personalizing your email as needed by sending emails that meet different user expectations. This makes them more targeted and more likely to succeed.
To start the personalization process, it is necessary to collect essential data, including name and surname, address, and telephone number as fundamental. In addition, since we talk about higher education, you should include personalized content that may be useful.
3. Attract Attention and Include Students in the Campaign
This is perhaps one of the most challenging steps in the planning process. How to encourage them to participate in a campaign that is different from anything received in higher education? Of course, there is always the possibility of sharing some special prizes to attract students to participate. However, in our opinion, this is one of the easiest and most uncreative ways to do it. Reasonable creative solutions, i.e., visuals (video, image, infographics), can play a significant role here. They can be that key factor.
Another way would be gamification. We will now explain it to those unfamiliar with this term. "Gamification is the implementation of elements and principles from video games into email campaigns", says Elijah Smaltz, a marketing expert who writes at PapersOwl.com, explaining it further: "Collecting points or badges for achievements or tables with results and names of the most successful participants are just some of those things. In short, arousing certain emotions, fun elements, or interactivity are paths to achieving this." This is where your creativity comes to the fore.
4. Offer Something Valuable and Useful
People are overwhelmed with advertisements in today's digital world, and companies struggle to get their message to customers. We all find it difficult to cope with that informational garbage, and over time we have learned to ignore email advertising. So, when you want to deliver something to a student who considers changing school or wants to connect with friends using your product, better think of a different approach to reach him/her.
Useful and valuable addons are what we call educational marketing. Before going any deeper, please note that not everyone who sees emails will buy your product or service. So, another way to introduce them to your product and brand is to add value.
It can be education or solving some of their problems and passing the story of your product or service through it. How-To video, e-book, or free email consultation for prospective students about enrollment at the university will do the job. Among other benefits of this approach, you can send them valuable info about the campus or schedule a meeting with successful alumni members.
5. Focus on Design of email Campaigns
Design is an essential part of successful email marketing. If your email doesn't look nice, people will refuse to keep reading. The important thing is to use the appropriate templates to increase the open rate of your emails from mobile devices, tablets, and computers.
Most good emails have more texts than pictures, even though the latter makes them more attractive. Still, many cannot open it, so it would be best to state the essential facts through the text.
Our tip is to avoid hiding relevant info in pictures, which is terrible for email accessibility. Also, don't forget to use alt tags to describe pictures so that students who have disabled them know what they should see. A good description could allow subscribers to see pictures, which will make your emails great.
Wrapping it Up
Email marketing focuses on quality rather than quantity. People want to trust you, but they can't until you offer them stuff that brings them some value and that they can easily find on Google. On the other hand, a student wants to receive offers only for products or services that interest them. Accordingly, customize the design, contents, and type of email to the wishes of your subscribers. Transmit your message effectively and highlight the clear CTA right at the beginning of the email. So, when subscribing, allow users to choose what they want to receive.
Share