4 Simple Steps to Log-in to Comcast Email Account
The Xfinity Comcast email services are known to provide top-notch security and ease of sharing information through emails, voice notes, and even texts. More and more people are associating with this extraordinary email platform, but often get puzzled with the Comcast.net email sign-in process. Though it is quite easy to log in to the Comcast account, you need to make sure you are following the right steps.
In this blog, we are offering you only a 4-step login process to successfully access your Xfinity email account. Also, we will be discussing other crucial factors like username creation, password recovery, and log-in issue resolution.
What Are the Steps to Perform Comcast Email Log-in?
Signing in to Comcast.net is quite simple if you follow the steps given below:
Now, enter your Xfinity ID (email, mobile, or username) in the very first field.
Type your Comcast email password to complete the sign-in.
Hit the "sign-in" button and it's done!
After performing all 4 steps, you will be directed to the Comcast email dashboard, from where you can choose "Mail", "Voice", or "Text" to take benefit of the Comcast email services.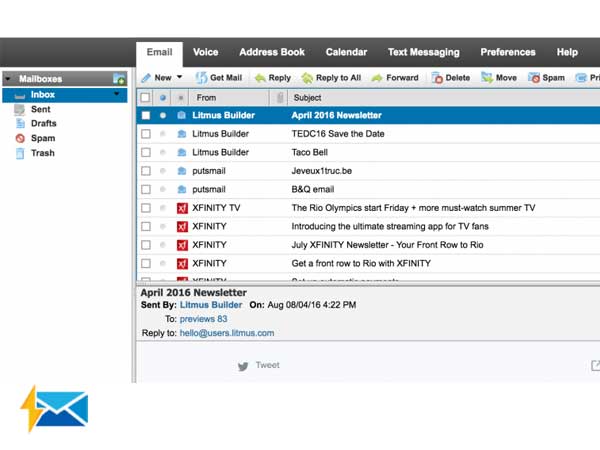 What is Xfinity Comcast Primary and Secondary Usernames?
Comcast emails provide a username to users during the times of registration and this is called the "Primary Username". The primary username is offered to the main owner/administrative authority of the account. Further, the six new usernames can be created for family members to use your account, the additional username is known as "Secondary username".
If you've lost your primary username for your Comcast email account using the Xfinity Lookup Tool.
Click on https://idm.xfinity.com/myaccount/lookup?execution=e2s1
And, enter your mobile number, email address, or social security number to create a new primary username.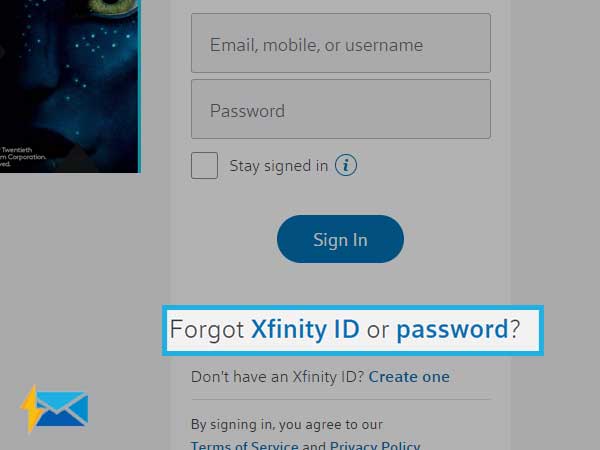 Note: You can create a new username from the login page, by clicking on "Don't have a username? Create One."
The Comcast username create the first and the main part of your Comcast.net email address, for example, username@comcast.net
How to Recover Forgotten Comcast Email Password or Username
If you are not able to sign in to the Comcast email account, either it's an incorrect username or the wrong password that is keeping you from accessing your account. So, to recover your password click on "Forgot username or password?" just below the sign-in button of the log-in page.
To recover your username you require a mobile number, Xfinity account number, or social security number to verify your identity.
Reset or Recover Comcast Email password
To recover the Comcast password, you need an email, username, or mobile number and follow the steps given below:
Type in your mobile number, email, or username
Then, You will receive an email on the alternate email address associated with your account, containing the reset link.
Follow the reset link and then create a new password.
How to Fix Comcast Login Issues?
If you are facing log-in problems with your Comcast email account, you need to keep the following things in mind.
Check if you are entering an incorrect username or password for your account.
If You are using an outdated browser to sign-in to Comcast.net
Clear the cookies, cache, or history, and then refresh your browser
Make sure that you have set up the Comcast email correctly
Temporarily disable antivirus, firewall, and other security software and try to sign-in again.

If you are looking for a login process for other email services, you can check out the following list:
Frontier Email Login
Login to Hotmail
Login to Gmail
AOL Email Login
Bellsouth.net Email Login
Share