6 Tips for Using Images in Email Marketing
Are you a business owner who regularly uses email marketing to reach out to your customers? Well, you are not alone! Email marketing is a great way to gain some quick brand recognition. 81% of marketers find an email marketing the most helpful form of advertising. 4 out of 5 marketers also prefer email newsletters over social media.
However, suppose you are sending out regular marketing emails to your prospective customer and feel that they are not as effective as you want. In that case, we have some excellent advice for you: Try incorporating relevant, attention-grabbing images in your emails.
Experts also recommend sending frequent email campaigns with images to build brand awareness.
Unfortunately, many people aren't aware of the proper methods to add pictures to their emails. Today, we will discuss the most valuable tips for using images in email marketing. By following these tips, you can ensure your next campaign will be set to deliver results beyond expectations.
1. Incorporate Stock Images
Stock photos are a diverse range of graphical content available in the market for cost or completely free. There are plenty of media options available in stock photos. When choosing these images, go for royalty-free options to avoid copyright complications.
Since stock images are available to everyone, it is essential to make a wise choice. Go for something that does not look overused, basic, and just – meh! Do a comprehensive search, and you will be surprised to see how many websites offer unique visual assets.
Also, look out for deals on bulk subscriptions and flexible payment plans. For instance, this iStock promo lets you purchase unique pictures at discounted prices. Other than images, you can also obtain other forms of media like videos, sounds, vectors, and illustrations from stock photo websites.
2. Take Your Own Photos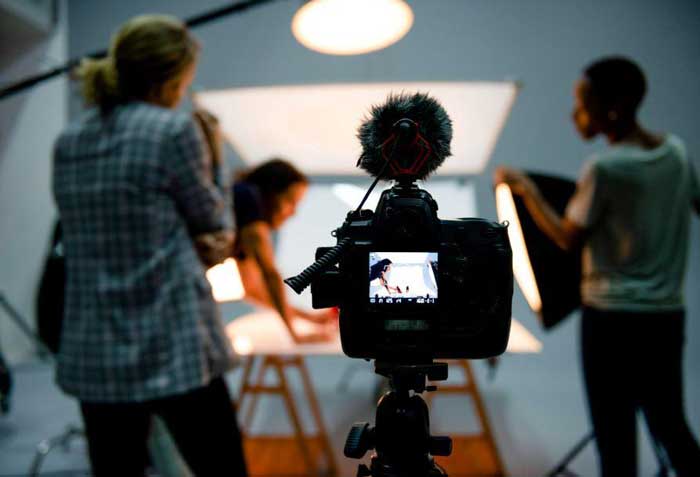 Stock images are an alternative for people who don't have the time or resources to take personalized photos. Even in the service industry, people use stock photos. However, if you have a product for sale, we recommend taking real pictures.
Photos that show what you actually sell bring way more attention to a business than those that don't. Use your phone to take pictures and edit them to enhance the results. Such content increases brand awareness promotes credibility and helps users remember your name.
You can also engage a professional photographer to do all this for you. But if you believe that your phone or camera is enough to deliver substantial results, go for it.
3. Add Infographics
Infographics just cannot be ignored. They are designed to deliver maximum information engagingly. Infographics also break down complex data into simple and accessible formats so people can understand the idea.
If you want the audience of your email marketing campaign to get more knowledge about your business, infographics are the most attractive method. You can use charts, graphs, pictures, and concise text to include statistics that tell your brand's story visually.
If you don't already have infographics designed for your business, you can make graphs easily through relevant websites. Usually, an infographic uses illustrations and vectors instead of actual photos to make things interesting. You can also add links to the infographics in your marketing emails. These will prompt users to click and land on pages of your choice, increasing traffic directed towards your business's website.
4. Keep Images Relevant
The best way to make readers lose interest in an email is by making it complex and confusing. No one wants to spend their time guessing what you are trying to promote. Besides this, the images should also align together. This means that if you picked a funny illustration-based campaign, keep it consistent from top to bottom.
Going against the theme is off-putting and shows that you lack the professionalism to properly run and market the business. Check out mails from different competing brands and visit their website to evaluate what they are doing that you aren't. Observing the competitors above you is a great way to improve your performance and build credibility.
5. Pick Universal Formats
Digital images can be added using different formats. But if you look at a broader range of audiences, not many people have the devices that support the rare formats. This is why we recommend using the universal JPEG, PNG, and GIF formats. Let's talk about them:
JPEG is among the top image formats out there. It offers the utmost flexibility when compressing, resizing, and adjusting the picture. In fact, you can compress a graphical file up to 90% without much distortion in quality. This format is the perfect solution for images with lots of colorful details. However, JPEG is best suited to image files with no text.
PNG is also a great format that delivers high-quality results. You can use it for extra high-definition photos. PNG does not lose quality when compressed or resized. You can modify it as many times as you prefer without worrying about the quality. They are also ideal for logos, charts, and illustrations. But beware: the PNG files take up more space when compared to JPEG file formats.
GIF images are simple illustrations or animated visuals. Many might not prefer them for professional use. However, they provide a fun and entertaining way to personalize your content and deliver the idea.
6. Make Images Responsive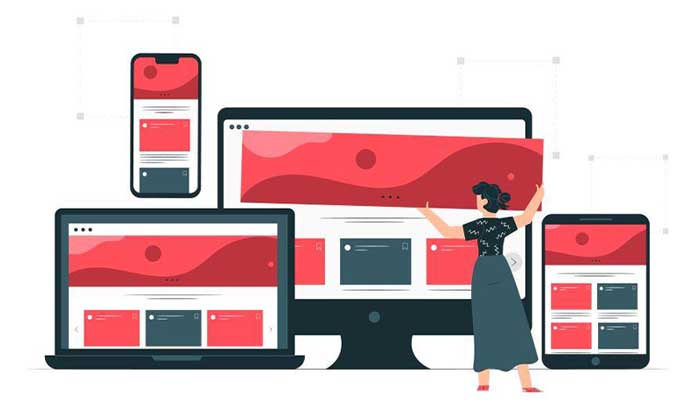 When sending emails, you need to keep in mind that people will use different devices to view emails. If your email does not fit their specific screen, the user will ignore it and move on. Before sending mails, perform a test check to see its performance on different devices.
Images might take a lot of time to load on specific devices. This is why all your pictures should be compressed without distortion in quality. Take help from the many image compressors available online. They are very low-cost, so you don't need to spend a lot of money compressing your pictures.
Final Takeaways
Email marketing is one of the most effective methods to promote your business. You can add pictures to your emails to make them more attractive. However, it is essential to look for the correct methods to add images that deliver desired results.
This article talked about the most effective tips for adding graphical content to your emails that will surely give the results and popularity that you are expecting. Ensure that you stay relevant to the theme and send mails with top-quality visual content. Also, your images must be compressed for quick loading. We hope this article will help you create an email marketing campaign that delivers high-end results. Good luck!
---
Share