How to Secure your Emails from Cyber Threats in New Zealand?
We live in a world where every aspect of our lives has become digital. It means that our data is uploaded on the web. People back up their information, like videos and pictures, and if someone gains access to their accounts, their data will be at risk.
Malicious parties try to get to your data through cyber-attacks, often done through emails. Therefore, taking various measures to protect your identity and data online is vital.
For instance, a good idea to ensure anonymity in NZ is to use one of the best New Zealand VPNs. Using a VPN, you can mask your IP address and send emails from one assigned to you by the VPN.
Cyber-attacks are becoming more common since we live in a digital age. There are even state-sponsored attacks being carried out in the world. Those often target the cyber networks of large corporations.
However, many parties can carry out small-scale operations on individuals. Hence, it is essential to make sure to protect yourself from cyber-attacks.
Your emails are the most vulnerable to cyber-attacks. They are also one of the most commonly used modes of communication. Therefore, you need to ensure they are safe from any potential cyber-attacks. Here are some things you can do to protect your emails.
Set a Strong Password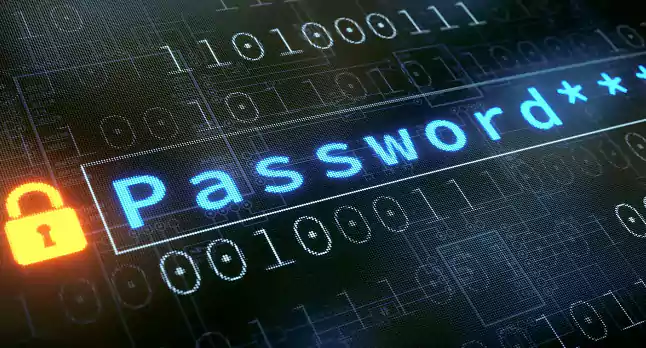 You must set a strong password for your email ID. This way, it will be difficult for people to hack into your account. A strong password means you must make sure that it comprises letters, symbols, and numbers.
Another critical point is to keep your password unique. It means that you should use different passwords for different accounts.
If you have the same password for multiple accounts, all your funds will be compromised if one is infiltrated. Therefore, make sure to set a unique password for all your accounts.
You should also avoid keeping your password very obvious. You should avoid setting your password as evident, like your date of birth or your pet's name. Instead, you need to be creative. You can also check out some of the best technologies to secure your privacy.
Make Use of Two Factor Authentication
Two-factor authentication is an excellent tool to make sure your emails are secure. It increases the security of your email. It would help if you verified that you are trying to access the email after you enter your password.
A code is sent to another device, like your phone, and you must verify your identity from the other device. After these two steps, you are allowed to access your email.
It means that if someone manages to figure out your password, they can still not access your email unless they have access to your phone. Two-factor authentication adds extra protection to your email and keeps it safe from malicious parties.
Use Email Services
A great way to keep your emails secure is to use an email service that can encrypt your emails. Encrypting your emails can ensure your emails from unauthorized parties that may threaten your data.
Email services can encrypt your email and provide you with alternate identities or aliases to help you be anonymous. They also prevent unnecessary parties from accessing your emails. As a result, you can keep your email safe from cyber threats by using email services.
There are various email services that you can choose from. However, you must remember that you can only get basic features like email encryption for free. You need to get a subscription to a reliable email service for other parts and extra privacy settings.
Beware of Phishing Emails
Phishing emails are one of the most common email scams. Cyber-attackers use phishing emails to con you into clicking on a suspicious link through which they can infiltrate your data.
If you ever get an email asking you to click on an unsolicited link, do not click. Clicking a suspicious link can cause you to accidentally download malware onto your device through which the perpetrators can access your personal information, passwords, or financial data.
Phishing emails are designed to look like theta re from legit sources like companies whose services you have subscribed to. You can avoid it by reading 10 ways to rid of phishing scams.
However, you can identify phishing emails by spotting grammar mistakes and other errors. If you get an email that tells you that there are some problems with your account, the best idea is to confirm the information directly from the source.
Scan All Attachments
You may often receive emails that contain attachments for you to open. Sometimes, they are official emails you can't simply toss in the bin. However, it is still not safe to merely open the attachments.
The best way to open email attachments safely is to use antivirus and antimalware tools to scan the attachments first. If these tell you that the extension is safe, you should save time putting them in the bin. You should not download those attachments at any cost.
Wrapping Up
Emails are a critical mode of communication, but they are also very vulnerable to cyber threats and attacks.
It would help if you took the necessary measures to secure your emails. This way, you can prevent malicious parties from accessing your personal information and using it illegally.
It would help if you were vigilant and wise to battle cyber threats and protect your data. However, being careless or letting down your guard can open you up for cyber-attacks. Therefore, you should be very careful about protecting your emails.
---
Share