Here's How You Can Get Rid Of Live Mail Login Issues
Live Mail has been people's favorite for years, uncluttered, simple, and clear. However, nowadays, it seems that it is losing its legacy.
In a very short time span, I have come across a number of not working issues related to Live Mail on various support and discussion pages. Looking into the matter deeply, I came to know that people are having issues logging into their live.com email accounts.
The reason behind the problem can be any. It can be due to an internet connectivity issue, a browser incompatibility or its corrupted cache files, or simply because users have forgotten their password or username.
Whatever the reason, you've come to the perfect spot! The methods mentioned in the following article will enable you to quickly and easily resolve your live.com mail login problem. So, without further delay, let's see what we have got in here
Basic Workarounds…
Check the Server Status
If you cannot log into your Live Mail account, then the first thing to check is its server status. Visit the websites like isitdownrightnow.com to know if the servers of the mail are working or not. These types of websites provide the live status of the servers. If the servers are down, undoubtedly it is the reason for you to have login issues with your mail.
In such a situation, you have to wait for the servers to return to normal working, as performing any of the troubleshooting methods isn't going to help.
Ensure a Strong Internet Connection
The second thing to ensure is a steady high-speed internet connection. Many people freak out when they are not able to log in to their email account, and therefore, overlook their connectivity with the internet.
This extremely simple solution is thus provided to serve as a reminder for you to check to see if your device is online and has a decent internet connection speed to access any website without buffering. To make sure that internet speed isn't the problem, go to any internet speed-detecting website, which will measure and display the internet speed your device is receiving at the moment.
Try Signing in to Outlook
Live Mail is a product of Microsoft, and therefore, it should be easily accessible in the email client of Microsoft, which is Outlook. So, if the servers are fine and the internet speed is also not the problem, but you are still having problems with the live.com email login, then you can try to do so in Outlook. You can either use its app or visit outlook.live.com and try to sign in to it by entering your Live Mail login credentials. However, if this also doesn't work, check if Outlook is disconnected. If so, change its working status from Offline to Online.
Browser Troubleshooting Tips to Get Live Mail to Working
If you are still struggling with the question 'Why is Microsoft Live login not working?', then I guess, you might not be able to access the Live Mail login page. This can be due to issues with the browser like misconfigured settings, corrupted cache, and much more. In order to solve these problems, you can adopt the following methods and can solve your live.com Mail login problems.
Clear Browser Cache
Corrupted browser cookies and cache files are most of the time the main problem why people are not able to access their desired services.
These files are stored in the browser, and whenever a request is made by users, the information is first fetched from these. Therefore, if you are not able to log into your Live Mail account, it might be because of the damaged cookies and cache files.
In order to resolve this issue, you just have to clear these files from the browser, and hopefully, then the problem with your live.com email login will be gone too.
Disable Malicious Extensions
The next thing that disrupts the flow of work on the browser, is browser extensions. I know, these help in making the browsing easier, but some malicious add-ons also have adverse effects.
If you have unknowingly installed an extension in your browser that has the permission to access your personal information on different websites that you visit, then it can be the reason why Microsoft Live Mail login is not working. To prevent that add-on from getting access to your private data, you might be locked out of your account.
Thus, in such a case, what you can do is, disable extensions one by one and see if doing so helps you in getting into your account. Also, this will help you identify the malicious extension that is causing the trouble, and you can permanently remove it from the browser.
Enable JavaScript on Browser
If JavaScript isn't enabled on your browser, it can be another reason why the Microsoft Live Mail login page is not working on your browser.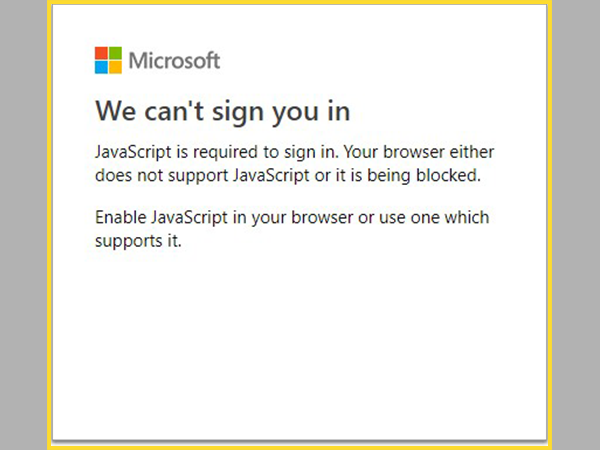 In order for the emails to work properly, JavaScript is used. From basic mail functioning like clicking on a button or changing the layout, all is possible because of it only. So, if in your browser you have mistakenly disabled it, you will not be able to log into your Live Mail account.
Update the Browser and Check its Compatibility
One more thing that you need to check before moving on to other troubleshooting methods, is the browser update status. If you are using an older version of the browser, then it can develop issues in logging into your Live.com Mail account. This is so because the older security settings of the browser might not be up to the high-security standards of the email service provider, thus preventing the login to avoid any safety conflict.
Furthermore, the same issue can arise when the browser is incompatible with Live Mail. There are some browsers, like Google Chrome, Microsoft Edge, Mozilla Firefox, and Safari, in which live.com works the best. However, browsers other than these can have incompatibility issues, leading to several problems in addition to the login one. So switch to a browser that best supports Live Mail functionality.
Other Troubleshooting Methods
Fix DNS Problems
Like a phone book for websites, a Domain Name System (DNS) enables a website's IP address (192.168.x.x) to be associated with words (.com) to make it easier to remember. Your ISP typically offers this service. To ensure that you are grabbing the most recent cache that your ISP has, clear your local DNS cache by following the steps listed below:
In your Windows system, click on the Start button.
Type CMD in the search bar and click on the Command Prompt option from the search results to open it up.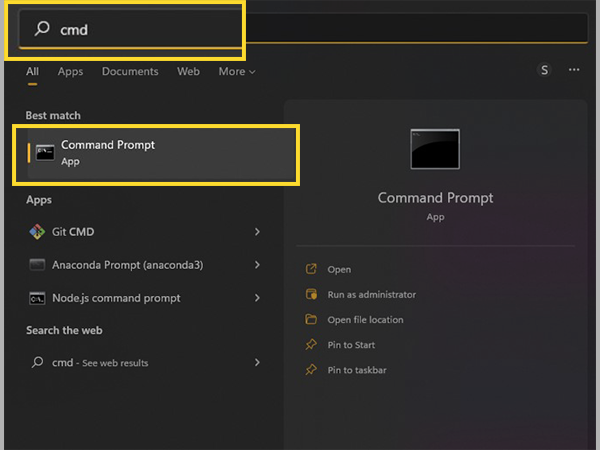 Next, type ipconfig /flushdns in the command prompt and hit Enter.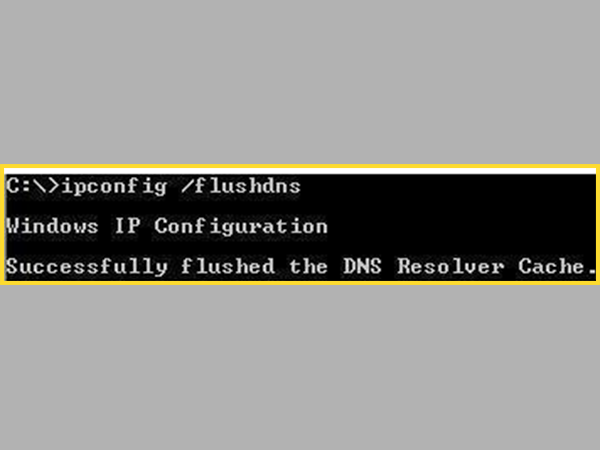 Thereafter, the command will be executed, and a message similar to 'Successfully flushed the DNS Resolver Cache' will appear. The DNS will be flushed once the text has been displayed, eliminating any inaccurate entries. Once it is done, open the browser and again try to log into Live.com.
Try Resetting Your Password
If you are still having issues logging into your Live Mail email account, try resetting your account password. You might not be getting into your account because you are entering the wrong password.
It sometimes happens with people that they change their password and forget about it later, so, when they try to log in, they keep entering the older password. So, try to reset your password to resolve the issue with your live.com mail login by following the steps given below:
First, go to the login.live.com page, and click on the Login button.
On the first screen, enter your email address and click on the Next button.
Then, you will be prompted to enter your password. There, you have to click on the Forgot Password link present below the password field.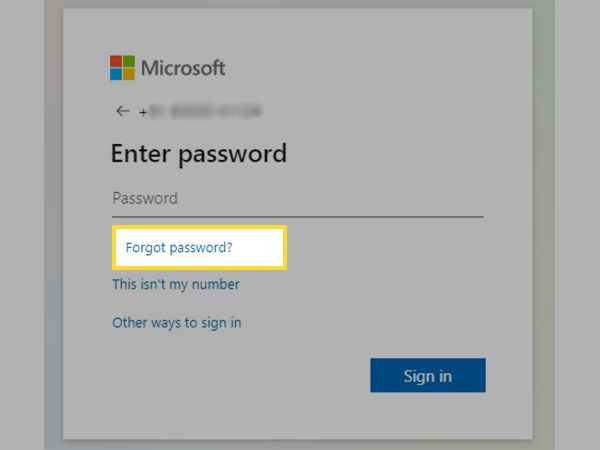 Thereafter, Microsoft will ask you to verify your identity. For the same, two options (email or phone number) will be present on the screen, select either of them.
Based on the option you have chosen, you have to type the first part of the email address or the last four digits of the phone number hinted at on the screen.
Thereafter, click on the Get Code button.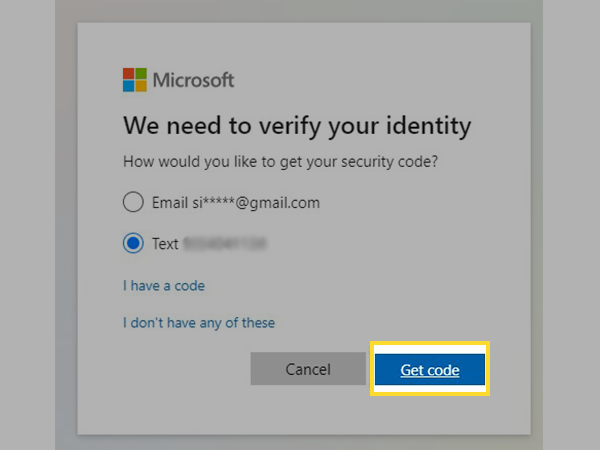 A verification code will be sent to the email address or phone number, based on the option you had chosen earlier. Now, fetch the code, and enter it on the next screen.
Lastly, you will be directed to the Change Password screen, where you can enter your new password, and click Next to save the changes.
Once you have reset your password, visit the live.com mail login page and again try to log in to your account by using the updated password.
Recover your Account Username
If you are having issues logging into your live.com email account in the sense that you do not remember its username, then don't worry, here's a way to recover it too.
Following are the steps that can help you get back your forgotten Live Mail username:
First, you have to go to the Live Account Page to Recover your Username.
Upon reaching there, you have to fill in the email address or phone number that is associated with your email account. Also, make sure that you have the access to the contact information you provide.
Click on the Next button.
Thereafter, you have to enter the code that will be sent to the email address or phone number you provided in the previous steps, and then click on the Next button.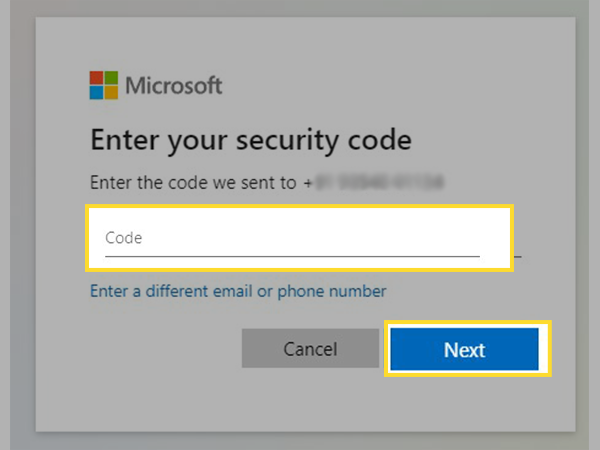 Next, you will see the information related to your live.com email account, and the username using which you can log into it. To sign in, click on the Sign In button.
Lastly, enter your live.com email address and password on the following screen, and you will enter into your account.
Your Account has been Locked!
You will face a problem with the live.com email login if your account has been locked. Your account will be locked for violating the Terms of Use of Microsoft. This is done to ensure the safety of other users.
Some most common practices due to which Microsoft can lock your account include the sending of software that Microsoft flags as malware; acquiring private information of other users without authentication to do so; tampering, damaging, or impersonating Microsoft services, networks, or other systems; sending spam or a lot of inappropriate emails.
Though these are not all reasons why your account is locked, and Microsoft Live login is not working, this is just to give an overview of what can be the situation behind the difficulty you are facing.
However, there is still a way to recover your live.com email account and log into it. The steps listed below will guide you through the process:
First off, open the browser and visit the Microsoft Sign In page.
There, enter your live.com mail email address and click on the Next button.
Thereafter, select an option (email address or a phone number) to get the verification code.
Now, enter the email address or phone number, based on the option you have selected previously.
Note: You can provide any phone number to get the verification code. The phone number need not be associated with your account.
On the provided contact information, you will get a verification code, which you have to enter on the displayed screen.
Lastly, enter your account password, and you will enter your Live Mail account.
Last Resort: Contact Microsoft Support
If any of the methods stated above were not able to solve your live.com mail login issues, then the last thing you can do is, contact Microsoft Support itself. Listed below are the steps that will help you contact Microsoft Support:
Open the browser on your device and visit the Microsoft Support page.
Upon reaching there, click on the Microsoft 365 options present under the Select The Product You Need Help With section.
Next, select the option based on the MS Office you use, whether for Home or Business.
Then, an alert box will appear where you have to click on the Open Get Help button.
Lastly, you will reach the MS Support Chat, where you have to type the issue (like: 'live.com mail login issue') in the provided text box, and then, you will get assistance.
Hope this helps you to resolve your issues with the live.com mail login, and you are now able to access your account.
Next, Read: 8 Methods To Solve 'Windows Live Mail Won't Open' Issue
Share