Looking for Ways to Promote Your Crypto Project?
Social media is a great marketing tool, whether digital, traditional, or cryptocurrency marketing. It provides nearly limitless possibilities for you to market your latest offering if you're planning on implementing crypto payments. You can use it to give updates on more than crypto projects, like new products, services, and more that you're willing to trade for digital assets. It's an essential tool for developing a dedicated community and cultivating brand loyalty, and it's among the top ways to engage your audience and make them feel connected with your company.
Plus, social media can help you establish yourself as a crypto thought leader, meaning you won't only promote your products and company but also pay diversification. You need to understand that various payment methods attract customers, and you want to reach as many potential customers as possible. Don't limit yourself only to cards and cash. For example, consider selling gift cards; many people who want to make presents seek them.
Here are five practical and easy tips if you've implemented crypto payments and want to make the effort worth it.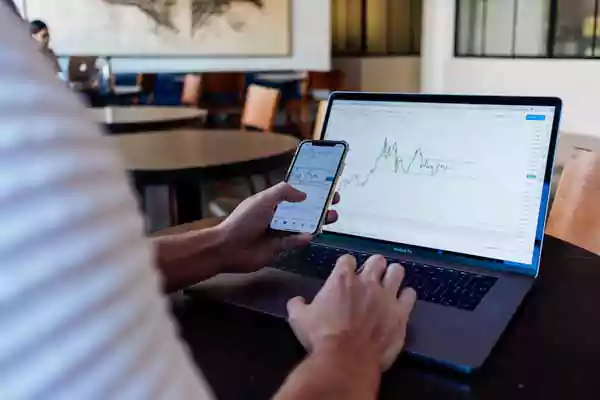 First, Register on a Crypto Exchange
Registering on an exchange and buying crypto is the best starting point. You don't have to invest much money; you only want to understand what exchanges look like and how crypto owners manage their funds. If you go with a reputable trading platform, it will show you how to buy ETH or other popular cryptocurrencies. It's also important to check the price charts to determine which one to invest in.
Remember that virtual coins are highly volatile investments. While the price of a cryptocurrency can skyrocket to dizzying heights, it can also plummet to terrifying lows in an instant. These aspects can prove advantageous for investors, though. You should hire an accountant to assist you with the legislation and to provide you with information about the cryptographic bureaucracy.
Build Brand Awareness Through PR and Press Releases
Press releases and public relations (PR) are crucial to increasing brand recognition. Press releases, for example, are an excellent way to highlight your company's newly introduced payment method. As increasingly more companies jump on this trend, the "wow-ness" fades away, so it won't be such a surprise if you come up on TV to announce that customers can buy with Bitcoin and Ether six years from now as it would be today.
Also, consider collaborating with other partners to have more channels through which you spread your articles, press releases, crypto-related publications, and industry news.
You should do research before connecting with these media outlets and examine your rivals' marketing strategies to see how they're approaching crypto payments. After you've done your homework, you can write and work with public relations professionals to back up your publications.
Use Advertisements
Crypto ad networks are pretty new, but you can understand and use them to reach a diversified and larger audience in the cryptocurrency sphere. A crypto ad network is a collection of websites displaying blockchain or crypto-related advertisements and uses an algorithm to calculate your ad placement based on your target criteria.
Banner advertising, often known as display advertising, is mainly used to raise brand recognition. Many blockchain-related websites can combine banners with pay-per-click marketing (PPC) to increase traffic to your cryptocurrency website. PPC may help your business develop, assuming you use it correctly. However, similar to the ever-changing consumer patterns and behavior, this trend is also evolving, and you should keep these tendencies in mind while developing advertising tactics.
To boost your ROI, you should consider using search engine optimization (SEO), too. If you search for this info, you'll see that SEO is highly effective for local searches and can build your online presence in the long term. On the other hand, PPC requires money to get your content in front of people searching for specific keywords.
Many marketers choose SEO over PPC, and for good reasons. If you have to pick one, remember that SEO is more cost-effective and may produce long-term website traffic and income at a lower cost than PPC.
Consider Crypto Content Marketing
The cryptocurrency market is best described by its volatility. There is always the possibility of initiatives failing, which is why having a sound crypto marketing plan is critical. Content marketing is an essential component of a successful marketing plan and is a low-cost, low-risk technique for raising awareness about your initiatives. When you constantly produce high-quality content, you may create organic traffic and increase your chances of expanding your reach, attracting prospects, and driving conversions. Furthermore, material may build your authority and persuade your audience to regard you as a thought leader in your specific industry. You may also use content marketing to improve your SEO.
There are some crucial factors to consider when using crypto content marketing:
Your audience
How your content adds value
Where you'll publish your content
If you're going to work with a crypto content marketing agency.
Take Advantage of Websites
Websites are a crucial component of every company, large or small, and are frequently the first point of interaction between your brand and your target audience or possible investors. Customers can also learn more about your organization, brand, or services and connect with you through a web page. While social media is excellent for showcasing aspects of your crypto project and company, a well-designed and optimized website is a goldmine of information. It also helps to grow your online presence, allows you to articulate your brand's story, vision, and objectives, and creates credibility and trust.
Whatever You Do Maintain Your Reputation.
After you launch your project, try to retain your reputation with your target audience. You've established the trust necessary for success; now keep a positive reputation by deleting and reducing harmful exposure.
Remember that your competitors may devise a strategy to undermine your image, particularly during the early phases of your enterprise, because the crypto business is a dog-eat-dog market. Maintaining your excellent reputation will aid in creating a trustworthy, positive brand image in the eyes of the public.
---
Share