How Small Businesses Can Boost Local SEO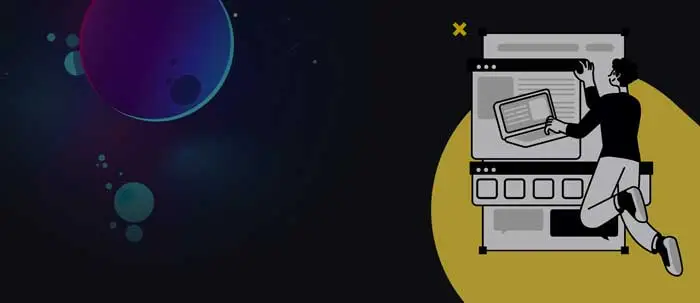 Nowadays, people spend more time on the Internet than ever before. Many of us work remotely, browse web pages to learn the latest news, communicate with our friends and relatives via social networks, play games, and make purchases online. When choosing a service, customers often rely on search engines to obtain relevant results. Therefore, it is vitally important for companies to be visible to stay successful in our digitalized world. However, a recent Top Design Firms survey showed that 27% of small businesses still haven't their own websites. This figure is quite impressive: it means that almost a third of them remain practically unknown and thus lose potential income. No doubt, if they had their own well-built websites, their chances of attracting new customers would increase. We'll tell you why local SEO is important and why businesses should boost it to get a profit.
Who Must Pay Special Attention to Local SEO?
Local SEO is essential for small businesses. They don't possess such resources as enterprises and cannot spend huge amounts of money on ads or promotional campaigns. Moreover, they operate in certain locations and thus mostly serve people from specific areas. A person who needs fresh vegetables is more likely to buy them at a local grocery store than drive across the city to find them elsewhere. Chain stores can also profit from local SEO as there are loyal customers who would rather buy goods from a certain shop.
Of course, locals are mostly aware of available services and firms in their residential area. Local SEO may be convenient for those who happen to visit an unfamiliar neighborhood and look for something specific there. Certainly, these people will rely on Google search or a similar engine to find the thing they need.
A personal website with a detailed description of services and a good online store is a helpful SEO tool to attract and retain customers. It needs to be promoted, though. Small food stores or beauty salons usually have their clientele among people who live nearby and may recommend them to their friends. But it is also possible to advertise services online and thus attract more customers. To achieve better results, business owners should be aware of local SEO and the principles of its work. It allows potential clients to find your business easily on the map. For example, a person urgently needs medicine for a headache or a painkiller. They may simply browse the web for local drugstores and get relevant results in no time.
The following business types should pay special attention to local SEO:
medical centers,
bars and restaurants,
law offices,
plumbers,
animal hospitals,
real estate.
The profitability of such brick-and-mortar businesses operating in certain areas largely depends on their visibility and online reputation. For example, if a company of friends is willing to spend an evening at a bar in a certain city district, they will perform a search indicating the exact location. If your bar is submitted to Google and has a website with favorable customer reviews, they may choose it.
What Should a Business Do First to Boost Its Local SEO?
To benefit from local SEO, you should take these steps:
Submit Your Site to Google and Other Search Engines
Search engines are the first things that come to one's mind when looking for something on the Internet. By submitting your website to Google, Bing, or local engines, you are making it visible to people who need a specific product. Customers widely use them on their PCs to find relevant information, sellers, or services. They keep Google widgets on the main screens of their smartphones to perform mobile searches.
Set Up Your Google Business Profile
For a firm or an entrepreneur willing to be visible in search results, a Google Business profile is a must. Since it is integrated with Google Maps and Search, customers will easily find your storefront or service. You can set it up free of charge and personalize it by adding photos, working hours, your logo, and other relevant information. You can manage your profile on a desktop, a laptop, or a mobile device.
Such profiles allow business owners to communicate with their clients via direct messages. In case you are busy carrying out important tasks, you may set up automated responses for basic questions.
Another important feature is feedback and user reviews. By reading them, new clients may get interested in your service, opt for it, and become your recurring customers.
Indicate Your Location Information Properly
To improve your local SEO, you should include your location information in such places as the headings, the body copy, the title tag, the meta description, and the footer.
Ask Your Customers for Reviews
Before buying something, many people read customer reviews to make a decision. Therefore, try to engage your clients to give positive feedback by writing online reviews. If your products or services are high-quality, many people will gladly share their impressions with others. Consumers trust reputable firms and entrepreneurs. Even if they don't know a certain business, good reviews will encourage them to choose it. For example, when searching for a place to stay on Booking.com, travelers eagerly read someone else's reviews and not just blindly trusts the descriptions or photos given by property owners.
You may ask regular customers to spread the word about your business. You may as well incentivize them to leave feedback by offering some bonuses. By replying to their reviews you are increasing the chance of attracting new customers. People appreciate polite and friendly store owners, hairdressers, baristas, doctors, and other professionals. If you thank your clients or give them detailed explanations concerning certain items, potential buyers will know you're open and easy to communicate with. They will feel that your store or firm is the right place to visit.
Opt for the Right Keywords
When working on your local SEO, you should carry out keyword research. Make sure you're choosing the right keywords – the ones people frequently use when searching for a product or service. Such a SaaS platform as Semrush can help you find keywords and phrases relevant to a specific industry.
When thinking about appropriate keywords to generate web traffic, you may take your competitors' experience into account.
Optimize Your Website for Smartphones and Tablets
Any website profits from having a mobile version. In the case of local SEO, it's crucially important to optimize a site for smartphones and tablets: very often, people search for nearby stores or services in the street using their mobile devices.
If a site is not optimized for smartphones, a user is likely to get frustrated and quit it for another one. People who are searching for something while walking need clear interfaces with all the relevant information at hand. They don't want to waste time figuring out where to find the necessary details. Instead, they will keep on searching for other options and abandon you for your competitors.
You may as well turn to an experienced mobile software development company to order your own mobile app.
Regularly Update Your NAP Information
Your NAP (name, address, phone) information must be consistent on all the platforms you use. Otherwise, Google may define your business as illegitimate.
Should you open a new physical store, move to another location or change your phone number, specify these details on your website, social networks, etc. Inconsistency may cost you money as it affects the rankings on search engines. It may also lead to customer churn as potential clients will get embarrassed at discrepant data and may even find your business suspicious.
Add Location-Specific Content to Your Website
Listing the exact location and working hours is important but not enough. Add information on how to find you, include photos of your office and surroundings, and also mention landmarks in your area. The latter is especially important if your business belongs to the hospitality industry.
To make your site even more attractive, you may add information on local events or share the latest local news with your customers. This will generate more traffic as people will not only learn about the services themselves but also read interesting articles and get useful tips. You may also present location-specific information in the global context.
Conclusion
Small businesses cannot invest huge amounts of money in marketing campaigns. However, building the right local SEO strategy can pay off. Nowadays, when Google has substituted yellow pages and people search for practically any shop or service on the Internet, it is vitally important to build a good website and fill it with relevant business information. If your site is submitted to all major search engines and has a well-built structure and captivating content, this will definitely attract new customers. You may follow the latest SEO trends to keep on improving your business visibility.
---
Share