10 Tips You Can Implement to Achieve your Dream Career
Do you remember when you were probably 18 years old but clueless about your first job – leave thinking about an ideal career. If you faced this situation, you're probably not the only one.
Thousands of adults don't decide on their dream career while in high school or think about it in college and settle with it for the remainder of their life.
It's impossible to decide on your dream career unless you harness your strength, think about who you are, and what makes you happy at the end of the day.
Finding a job that aligns with your interest and what's important to you is essential for finding purpose and living a happy life.
Though finding a dream job is not a piece of cake, with the right tools, you can do amazing things in your professional life.
In this article, we explore 10 tips to implement for achieving your dream career.
10 Tips You Can Implement to Achieve Your Dream Career
Use these tips for landing your dream job:
Create a Compelling Cover Letter
Applying for a dream career might be a messy and stressful business. In a quest to find a dream job, you might overlook the importance of writing a perfect cover letter. A cover letter aims to target specific employers you're sending it to, highlighting your appropriateness for the job.
Providing a cover letter gives you a chance to sell yourself apart from setting yourself apart from competitors.
If you're applying for a software engineering role, creating a cover letter for a software engineer
gives employers the reason why you're the right person for the job.
Regardless of the position you're applying for, your cover letter could be the difference between landing your dream job and not getting a callback.
So, use your cover letter as an opportunity to add personal flair and paint yourself as the absolute wish-list candidate.
Interesting statistics: According to a survey, 83% of employers agree that they will interview candidates with an excellent, attention-grabbing cover letter.
Conduct Research Like a Pro
Casting a wide net helps you make smart decisions when searching for your dream career.
While researching, you might realize that your chosen career might not be right for you. Another career might suit your skills, goals, and interests.
Focus on conducting preliminary research on various job boards to know the job role, years of experience, and educational qualification required for a specific goal.
Interesting statistics: Job searching, on average, takes around eight weeks, giving you ample time to conduct a preliminary search and decide on your dream career.
Harness Your Strengths
Once you have an idea about your dream career, identify your core strengths and work on improving them.
This helps you market yourself to potential employers. Focus on harnessing the strength of your soft and hard skills to remain at the top of the pile as employers sift through the resumes of potential candidates.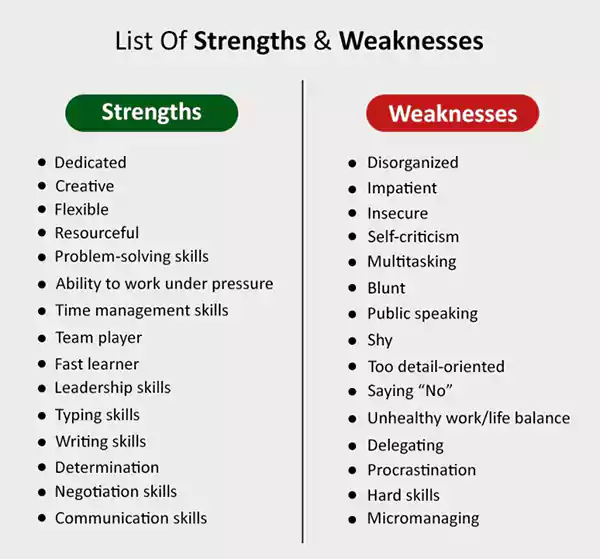 Harnessing doesn't mean focusing only on your technical or hard skills. For instance, if your dream career is working in a reputed software development company, thorough knowledge of at least one programming language is essential.
Employers emphasize soft skills even in industries where technical skills are mainstream. Upskilling yourself is essential to land in a job you always desired.
Pro-tip: You can improve your skills and strengths by enrolling in online courses or offline certification programs.
Make LinkedIn Your Best Friend
Did you know that less than 2% of online applicants get an interview? So, rather than relying on applications sent through a company's website, make LinkedIn your best friend.
Apart from helping you search for relevant job opportunities, LinkedIn allows you to share recent examples of your work history and specialized knowledge with a tailored post. This social media platform builds and improves your industry credibility.
Building a strong following ensures you get exposed to jobs that companies post internally.
Interestingly, your connection makes you discover jobs even before they get published or advertised, giving you a competitive advantage.
Pro-tip: Create a strong LinkedIn profile and treat it as an elevator pitch to provide a quick snapshot of who you're.
Evaluate Your Past to Avoid the Dead End
Evaluating your past employment helps you recall pivotal moments you might have overlooked.
This gives information about moments when you were unhappy with your work and desperately wanted a career change.
If looking back fills negativity in your mind or upsets your mood, you need to move on from that
career.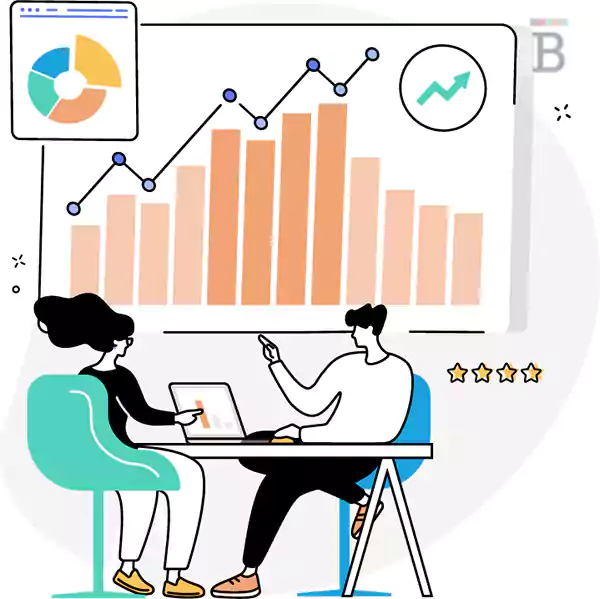 Evaluating what you liked about the previous job helps you is a key component in discovering the kinds of situations work that brings out the best in you and makes you happy.
Pro-tip: Evaluating your past avoids the hassle of searching for a job only to know that it's not your cup of tea.
Do What Makes You Happy
Before moving on to this point, let's understand which job you love so much that you'll do it for free.
When doing it for free gives you immense pleasure, imagine your happiness when you get paid for doing that same job.
So, to ensure long-term happiness, choose a profession that makes you happy while allowing you to grow and learn. Think about what interests you, not what's lucrative to your bank balance.
Pro-tip: According to research, companies with higher employee satisfaction outclasses low employee satisfaction companies by a whopping 202%.
Reach Out to People Whose Careers You Admire
Once you get a clear picture of your goals and strengths, it's time to focus on your dream job by honing the type of roles or industries that interest you.
Try connecting with people whose careers you admire the most, as it helps you learn about jobs that interest you the most.
These people can be your former classmate, neighbors, friends, family members, or strangers. Introduce yourself and request 15 minutes of their time, and then during your conversation, ask questions that will help you understand what the job is like.
Asking questions, such as:
What do your day-to-day schedules look like?
How is your industry evolving?
What is your favorite and least favorite aspect of the job?
The answer to these questions helps determine if it's the right career path.
Interesting statistics: 80% of jobs are through networking.
Never Shy Away from Working Hard
What's one thing that's common between Elon Musk and Steve Jobs? It's that they worked their tushies off and burned the midnight oil to achieve success.
Ask yourself what truly matters to you.
After figuring out what you truly want, don't stop until you have it. The more you work hard, the more you're likely to succeed. Even if you fail, you may pivot, but don't stop trying.
Working hard doesn't mean spending 24 hours toiling hard. It means working hard to achieve a professional goal. It means preparing thoroughly for your upcoming interview, reading about the company and the job, exploring frequently asked questions, and knowing how to answer them effectively.
Interesting statistics: 58% of Americans consider working hard essential and worthwhile. Working hard is the key to achieving your dream career.
Be Confident and Take Risks
Going after your dream career is not as easy as it seems. It's the only way you know if your desired job is right for you.
Throughout your career path, never shy away from taking and embracing risks. Realize that taking risks might not be easy, but it results in immense professional growth.
Lean into your support system when you feel demotivated or exhausted, but don't settle for anything less than achieving your dream career.
If you're a young professional looking for a dream career, now is the right time to test the waters and try new things. You have more appetite for risk, which will help you grow and learn.
The rule is simple: more risks lead to more experience and lessons learned.
Pro-tip: Not taking risks in your hunt for a dream career is the riskiest career move.
Keep an Eye on Your Progress
No career path moves in a straight line. Ensure you're zigging and zagging in the right direction, and it helps you achieve your dream career.
For example, if you're searching for a new job, regularly check to see if you're on the right track. Are you winning job interviews and getting positive feedback from the interviewers?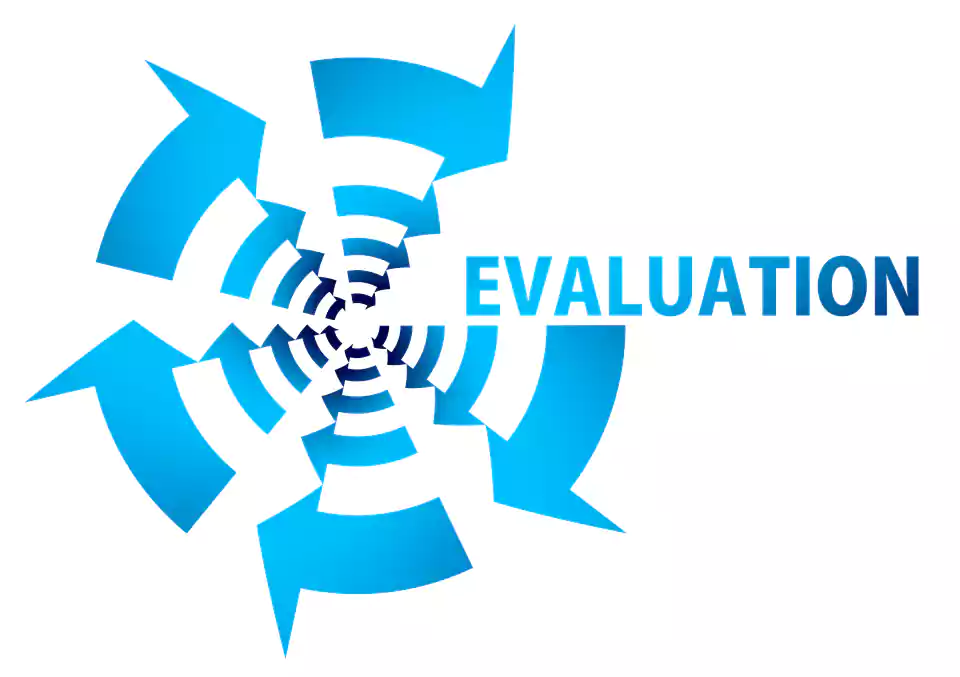 Above all, keep going even if you face rejections in two or three interviews.
Pro-tip: Finding your dream job is more time-consuming than landing one. Keep trying until you achieve your goals.
Achieving Your Dream Career
It's your dream career, and it's not going to be easy to achieve it. But it is definitely within your reach, especially if you follow these tips.
From writing a professional cover letter and networking with others to taking risks in your career, each of these tips will take you one step closer to what you ultimately desire to become!
---
Share