How to Customize Your WooCommerce Receipt Templates?
Transactional emails are the core communication between a WooCommerce store owner and customers.
You might have spent quite a bit of time perfecting every aspect of your WooCommerce store. It will be a spectacle to be looked at in awe. All of it will be thrown out if you fail to grab customer attention by sending out personalized receipts or invoices.
What is the need for a personalized invoice or receipts? How can it impact the customer? How to customize order emails WooCommerce?
Well, there are multiple factors at play when it comes to sending out a customized WooCommerce email. The bottom line of all these factors is delivering customers captivating and engaging emails.
When something looks dull and blatant, the human mind forgets to register but when something is colorful, creative, and involves the individual, the mind will register it in the long-term memory. Based on this simple psychological fact, design your WooCommerce receipt template.
Sending out dull-looking order confirmation emails will have a negative impact on customers.
"You don't care about the customer after the monetary transaction" is the message a dull-looking email carries across to the customer.
Leverage the true potential of a customized WooCommerce receipt template. A little customization can take you a long way.
Customized receipts increase sales, build deeper customer relationships, and will make them purchase more from your store.
Are you willing to miss this leverage?
If you are here, then definitely you are ready to deliver the best in industry WooCommerce receipts.
Here you will get a first-hand look at the best WooCommerce email customizer and its in-house options.
The Rise in Customized Email Receipts
You would have purchased from different WooCommerce websites. Have you noticed any difference in their transactional emails lately?
Every major player in the WooCommerce space has already started to customize their transactional emails. We are here to help with it.
Our analysis of the WooCommerce ecosystem provided staggering numbers in terms of personalization preferred by customers. The conversion and engagement rate of personalized emails are six times higher than ordinary emails.
Personalized emails stats
70% WooCommerce stores are serious about personalized emails
8 times increase in CTA
52% of the audience base find ordinary emails boring and move out immediately
85% overall increase in email open rate
In the case of the WooCommerce email plugin, there are so many options available for the store owner to deliver an email at the right time with the right content. Take the example of popups, the best popup plugin allows the store owner to customize the templates depending upon the requirements.
Similarly, when you customize and send out your order receipts, the templates must offer options to customize. The customization must be easy and hassle-free.
There are more numbers available in the digital world, but going through numbers alone will never be enough. This is not a promotion or request to try a plugin but a humble observation of the digital world.
When a customer receives a receipt for their purchase make it a memorable event. Add some excitement to every purchase with the help of a customized receipt. There are certain aspects in the customization process that makes it an anchor in customers' hearts and minds.
There are a number of transactional emails but why emphasize "receipt templates?" when you witness an epic goal at the end of a football game it gets registered in your memory for a long time. Not the passes, not the assists, not the skill but the final goal.
Similarly, the final touch of an eCommerce purchase is receipts, making it memorable. 
Customize Receipts with Email Customizer
Customize your receipts like never before. With the best email Customizer for WooCommerce customizing receipts is a hassle-free process.
Simply install the plugin, integrate it with your system, and customize your WooCommerce receipts.
The detailed procedure for customizing your WooCommerce receipts is explained here with respect to the best performing plugin in the market. Coding skill is not mandatory to make your WooCommerce receipts look more appealing.
Step One: Installation and Integration
Open your WordPress dashboard. Click "Add new plugin" under the plugins section to add an effective WooCommerce email customizer to your WooCommerce store.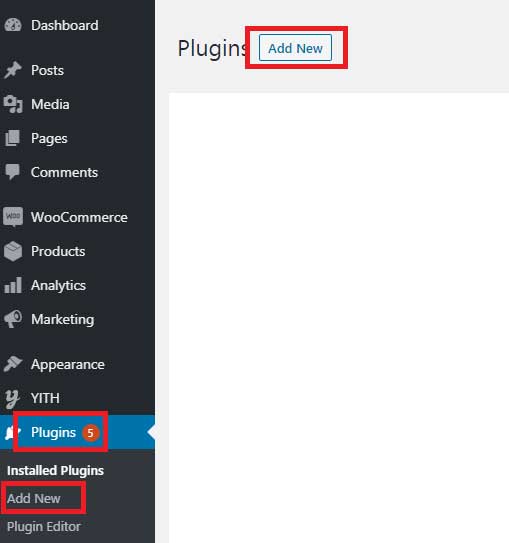 Search for the best WooCommerce email customizer in the WordPress space and select the one that suits your needs. It should have excellent reviews and exceptional features to edit and send out beautifully crafted WooCommerce receipts.
Download and add the plugin to your WordPress dashboard.
Update the downloaded zip file of the plugin.
Step Two: Plugin Activation
Activate the plugin using the "license key" provided for the plugin. It will help you in unlocking all the features of the plugin.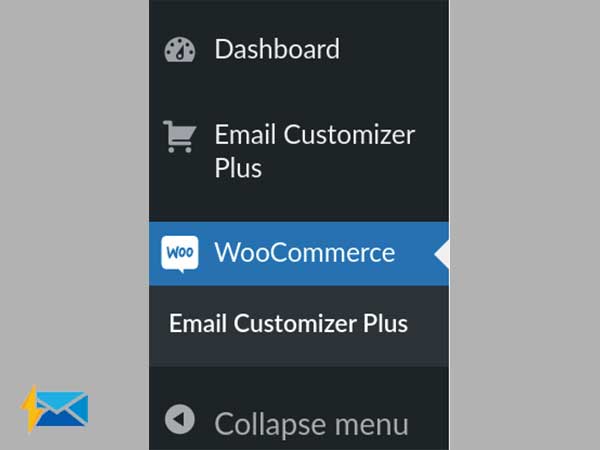 The plugin will become available in your dashboard and you can edit all the transactional emails, inclusive of your WooCommerce receipts.
Step Three: WooCommerce Receipts Customizations
Generally, the email customizing plugins offer multiple transactional emails editing options. Select "Customer Invoice / Order Details" to customize your invoice.
Select the edit option to customize your WooCommerce receipt templates. This has a wide range of options to personalize your WooCommerce receipts.
Step Four: Receipt Template Editor
All the essential fields of a WooCommerce receipt template can be edited using the best email customizer plugins.
The above image clearly shows all the fields that can be customized with the assistance of the email customizer plugin. Starting from the logo to product details, customize every aspect of the operation.
There is no mandatory requirement of coding skills to personalize your WooCommerce receipt templates. Customize the WooCommerce receipt template as per the user requirement. This will enhance the chances of registering your WooCommerce store into the audience's mind.
Step Five: Options to Customize
Each section of the WooCommerce receipt template can be customized. An ideal customization plugin offers you all the options to make the WooCommerce receipts look more professional and personalized.
The image clearly depicts the options available to customize the WooCommerce receipt templates.
The sections: Dimensions, Typography, and Decorations are solely focused on improving the receipt template.
Apart from this Blocks and Styles option, the present offers a complete change over to your WooCommerce receipt template.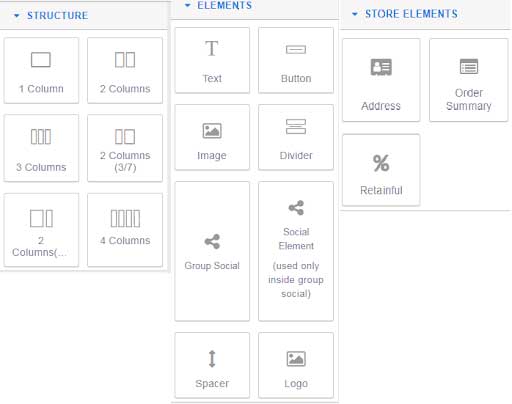 Structure
1 Column – An individual column to customize your transactional email text body. Simply, use drag and drop to customize.
2 Columns – Multiple columns to deliver more options and space for providing engaging customization.
3 Columns – The grid structure to separate information provided for the customer. A useful section in terms of delivering detailed information.
4 Columns (3/7) – Two individual columns with multiple spacing structure that allows your customize your operation. Deliver more accurate information with each email.
5 Columns – A complete screen structure that allows you to deliver non-scrollable messages. All the information will be delivered on a single screen.
Elements
Text – No coding is required to customize your text based on the requirement. Simply drag and drop the changes and deliver engaging texts.
Button – Place buttons in the precise position for increasing email CTA. A vital part of the customization process, you can place buttons depending upon the transactional email text.
Image – Include irresistible images in a single click using this element. If required you can include multiple new images in your transactional emails.
Divider –A break between continuous information in your transactional emails. An imperative element to deliver easily readable emails.
Group Social – All the users share their social reviews with a single click. Include social media icons for your WooCommerce store at the desired place in the email.
Spacer – Clear and bold space between texts in your WooCommerce emails that help the reader to navigate within the transactional email.
Logo – Include new logos or alter your existing logos using this part of the elements. Drag and drop the desired box and there you can place your new logo.
Store Elements
Address – Make the boring address format look new and engaging with this section. Customize the text, style font, and much more in this section.
Order Summary – A detailed order summary for every customer in the most efficient way.
Step Six: Personalized Invoice
Also, there is a separate option to edit the WooCommerce receipt template using shortcodes. An additional feature to make customization more effective.
By selecting shortcodes you will be able to customize all the required fields in the WooCommerce receipt template.
Once all the changes are made to the WooCommerce receipt template, just click save and you are ready to deliver the best customized WooCommerce receipt.
You also have options to preview the customized order email template.
Conclusion
A customized WooCommerce receipts template will multifold increase your audience engagement rate. Also, with an efficient WooCommerce customizing template, delivering an effective WooCommerce receipt is not a problem.
Remember, basically receipts are a mode of thanking the customer so make the communication interesting.
Also, customizing WooCommerce receipt templates is not a tedious task, that too with the drag and drop feature of WooCommerce Email Customizer it is trouble-free. Hope this article meets your demands and answers your questions about customizing WooCommerce receipts.
Wishing you good luck in creating your own exemplary WooCommerce receipts.
Share