7 Top Customer Experience Software to Grow Your Brand
Growing your brand is a top priority for any ambitious entrepreneur.
Brands that don't grow, ironically, grow to become stagnant and in today's incredibly competitive world, can be left behind. That's where customer experience can make a difference.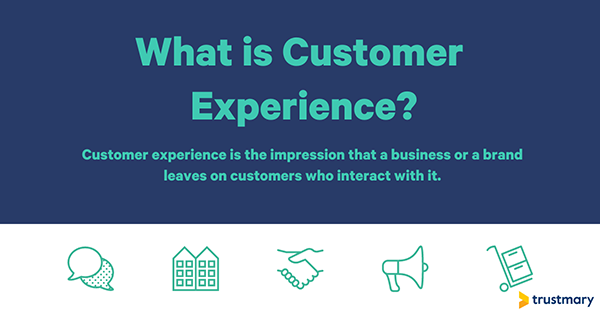 Designed with the aim of bettering a customer's experience and interaction with your brand, Customer Experience Software can play an important role in bettering your business. Increased customer retention, loyalty, and the resulting increase in trust and word-of-mouth marketing are important components when it comes to expanding your brand.
Simply looking at sales data doesn't give you the full picture when it comes to your customer's needs and wants. It also doesn't give you many ideas when it comes to how you can improve or what parts of your brand need to be improved in order to grow your customer base.
Customer Experience software helps you to give your customers an amazing experience by enabling you to collect and analyze your customer feedback. This enables you to make necessary changes that you may not have noticed the need to be made from your point of view. This then enables you to optimize various aspects of how you interact with one of your most valuable resources, your customer.
Most customer experience software is equipped with various useful abilities and integrations from customer analytics, content management systems, and feedback processes that can help you fine-tune your brand. It can also offer various solutions to improve your business for your customer's convenience and experience.
Customer satisfaction is everything, and having great customer software (like the ones we've listed below) can and will go a long way to improving and growing your brand.
7 Top Customer Experience Software to Grow Your Brand
The customer experience software arena is a very tough, competitive market. It can be easy to get lost when you try and figure out what will work best for you. To help with that, here are seven of the top customer experience software options out there.
Appcues for Dedicated Product Tours 
Product Tours have a massive effect when it comes to improving customer experiences, satisfaction, and conversion rates when it comes to trying out new products.
You may, at this point, be asking yourself, "What is a product tour?". To put it simply, any new or unfamiliar software has a bit of a learning curve. It's completely natural and should be just as expected. A product tour teaches your customer about a new update or feature.
By informing and guiding users through your most relevant and important features, while not shoving them in their faces. Through this, you ensure customers understand just how they benefit from what you have to offer.
Appcues has been a stalwart in the product tours space for years now. The easy-to-use tour builder means you're able to create natural, user-orientated walkthroughs without worrying about coding.
Easy to install, offering a wide array of UI patterns with dozens of different integrations including Slack and Salesforce, Appcues also offers code-free tracking and a heavy-hitting analytics system.
A great product tour is essential when it comes to growing your brand because it introduces new customers to the value of your brand and product. Product tours can influence user behaviors, guide them towards taking critical actions, and most importantly, guide users towards what is known in marketing as an "Aha" moment.
This is the "wow" moment when it really hits a customer that your product offers value for their specific need.
Without an easy, clear "Aha" moment when it comes to new features for your brand or product, customers may be less tempted to engage with those features you've worked so hard to create.
Zendesk for Customer Support
Being able to provide quality customer support is an essential part of growing your brand.
If you're looking for quality customer support software, Zendesk almost always features at the top of every list. When it comes to complete, holistic solutions to growing your business, Zendesk definitely deserves that top spot.
Using a range of communication techniques, your customers can reach out using live chat, social, email, and more to resolve their issues as quickly and meaningfully as possible.
Zendesk is complex enough to meet the complex needs of your customers while remaining simple enough for laymen to use and navigate. It does this by enabling you to provide cross-channel support without your customers feeling passed around.
As a "unified agent workspace", it keeps all interactions with a client in one space for your team to use and refer to, allowing them to provide faster, personalized experiences. This ensures that your customers feel valued through their interactions with your brand.
Increase Your Video SEO by Including Transcription 
SEO is vital for increasing organic site growth.
If you want to appear to customers looking for the solution, you as a brand offer, it's imperative that your website or product appears as soon as possible to get that click that becomes a conversion and then, a customer.
Without SEO, in today's world, you won't grow as a brand.
One of the most commonly forgotten aspects of SEO is how it can combine with the rise of video to increase your chances of appearing to the customers you want, organically.
If it sounds like a tedious process to convert the video you've worked so hard to create just to boost your SEO, don't stress. There are dozens of online tools to assist you with your SEO needs.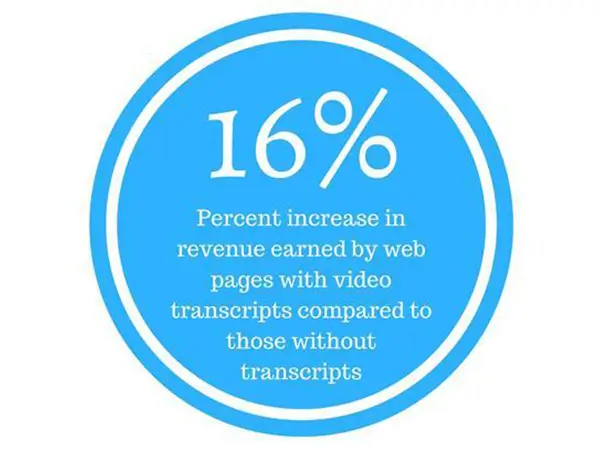 If you've got video content or a product tour or walkthrough, including an accurate transcript with each one of your videos will give you a massive SEO boost. Remember, Google's algorithm and bots want new, high-quality content as much as possible.
This is because Search engines can't see your video. Instead, crawlers index captions or transcripts and search for relevant keywords to rank your video and subsequently your site.
As an investment in growing your brand, combining the power of video with the SEO capabilities of transcription software is a recipe for growing your brand.
Adobe Experience Manager for a Great Utility Package
Adobe is a brand leader in just about everything these days, and for good reason. They know what they're doing.
Adobe's Experience Manager is no exception.
By harnessing the power of digital asset management with a content management system, it allows you to ensure consistent, unique content. It even helps make scaling an easier and smoother experience by integrating automation throughout your various channels.
Adobe allows you to focus on providing a better customer experience by offering smart tools and automation to provide digital assets across your various channels and audiences.
Because it's part of the Adobe Marketing Cloud, it's capable of integrating well with other Adobe platforms. This allows you to easily create a powerful and versatile marketing toolkit that includes web analytics, paid advertising management, and the ability to A/B test digital content.
Hubspot for Holistic Customer Monitoring
It's no surprise that Hubspot provides a quality option when it comes to getting the full benefit from managing customer experience.
Their enterprise edition allows you to track every activity your customers perform on your website.
From there, when combined with customer feedback that they also support through surveys and conversational tools, Hubspot allows you to personalize the customer's experience based on their interaction.
Complete with a mobile monitoring app, Hubspot offers the ability to unite all your service channels, teams, and data into a single space where you can offer your customers the services they need. Hubspot is an incredibly powerful platform that's always adding to its list of features.
From a customer experience perspective, it currently offers everything from the use of CSAT, custom surveys, NPS, and CES to gather feedback which can then be used to bolster customer experience.
Hubspot's host of abilities enables you and your team to focus on taking deliberate, data-informed decisions to enhance your customer's experience.
Tealeaf by IBM for Your Mobile Needs
When it comes to monitoring a customer's interaction with your site or app, Tealeaf is definitely a top-of-the-line product. Especially when it comes to mobile-based interactions.
Considering internet traffic from mobile devices accounts for more than half of all global websites, being able to monitor huge swathes of traffic without affecting site performance is incredibly valuable.
This is one of Tealeafs biggest selling points. In addition, it also offers advanced filtering which enables you to retrieve information on a specific mobile session.
When combined with Tealeaf's unique replayability. It works by performing a page-by-page, browser-level recording of the customer's experience, which allows you to quickly diagnose and fix whatever problems the customer is experiencing.
Zonka Feedback – Customer Satisfaction Software & Survey Tool
Zonka Feedback is a powerful platform that can help businesses manage employee and customer experiences. By customizing surveys, businesses can measure key customer experience metrics like NPS, CES, and CSAT from various touchpoints, including in-person, offline, kiosks, online, email, and SMS. The platform also has features like real-time alerts for teams, instant responses and tasks to complete, and robust, actionable reporting that enables collaboration with teams to decrease churn. Using Zonka Feedback can improve customer experience by providing businesses with valuable insights into customer needs and preferences. By measuring CX Metrics, businesses can identify areas where they need to improve and take necessary steps to enhance the overall customer experience. The real-time alerts and instant responses features can also help businesses quickly address any issues that customers may have, resulting in increased customer satisfaction.
Final Thoughts
Your customers are one of, if not, the most important parts of your business.
Not only are they the way you make your money, but it's their needs that your business, brand, and product revolve around.
As such, it's crucial that you learn from them, when and where you can improve your interactions with them to increase customer satisfaction and foster a sense of loyalty between them and your brand.
Using great customer experience software can go a long way toward improving this. Instead of taking a shot in the dark about how and where you can improve your business, you have all sorts of data on which to base your changes. This will enable you as a brand to reduce churn, improve customer engagement and satisfaction and grow your brand reputation.
A lot of things change over time. The value of your customer's experience with your brand is not one of them. If you want to grow your brand, paying attention to them will go a long way.
---
Share